2017 has been one crazy amazing ride.
I started this year with no expectations on changing anything… I was happy in my job, happy with my photography and overall content. However, I wasn't and haven't been thrilled with where I lived. It's not where I saw myself in the long haul. I never intended on staying in Chicago long term when I moved back after college, but after 10 years something was missing. I wanted a life that allowed me the creative freedom, an outdoor lifestyle, sunshine and so much more. But I had all these reasons to stay put; my job was great, my boss was amazing, my clients and business was thriving. But after a trip to San Jose last summer, I had the bug to make some changes. All we did was hike, laugh, eat, boat, live outside. I was alive and I loved it. It just re-enforced my desire to move WEST.
BUUUT if I wanted any chance of anything, I needed to get my design portfolio ready. So I spent late summer (2016) and fall (2016) prepping my design site for any job posting that I might see that appealed to me. I would be READY.
And then in November (2016), fate happened — I got an email about a job posting for a position at the University of Colorado-Boulder – It was a graphic designer role in the athletics department. Aka my dreaaaaaaaam job. I was giddy, I was excited and I FINALLY had a website (updated resume, cover letter, etc) ready to go right away!  I wasn't going to leave my job for just anything. It had to be perfect and this felt like it!! So applied…. And waited.
A few weeks later, I got an email that stated I was in the running and they were narrowing down candidates. So I did what anyone would do… I dreamed about my life in Colorado and what could be! I waited some more. But after two weeks, I got another email that said I was a great candidate, but was no longer in the running. BUM.TOWN. But life goes on. I wasn't wounded, I was reminded that I had something great where I was. 🙂
However, a few months passed and we were in the midst of a typical Chicago winter. If you aren't familiar with a chicago winter – it's often dreary, its gray, its drab. Yes, it snows.. yes it's pretty, but after that first magical snow, it's just BLEH. Particularly on cloudy days. There was a point where we didn't see sunshine for 2 WEEKS. Awful.
However, one random Friday in February, I had enough (again) and I started looking at jobs in San Diego, CA. My friend Matt was originally from SD and he was always raving about it. I KNEW I liked San Diego — having gone with my mom about a year prior —  It was laid back, not stuffy, gorgeous and just overall chill. Perfection. I started searching on indeed.com — I applied for a few positions and thought, hey… if anything happens and its not the right fit, I can always turn it down.
But then on my way to a design retreat in CA in late February (2017), I got anoooother email from the University of Colorado-Boulder. The were interested in me again. They wanted to know if I was still interested in the job and wanted to interview for the position. Holy crapola! I was IN. I quickly replied and waited. The next week, I went through an online ONE-SIDED interview and shortly after I was interviewed via Skype. Both went well. A few days later, I completed a design test… a logo, calendar and flyer. A lot of work, (a lot of stress), but a fun challenge getting outside my comfort zone.
Around this time, I also got an email for a graphic design position in San Diego – Birch Aquarium at Scripps loved my portfolio and wanted to interview me! At this point, I am feeling incredibly lucky, thrilled and excited – two pretty amazing opportunities in two places I would love to live. I quickly replied that I was excited and would love to chat with them more! A few days later, I completed a Skype interview with Birch Aquarium with 6 people on the other end and thought it went well(ish) — I gave it my best effort and just went about my day.
A few days later, I heard back from University of Colorado and guess what?! They wanted to fly me out to Boulder for the final interview.. I was GIDDDDDDY TOWN. I was stoked. But I had some concerns… one, I was so blinded by what I thought was my dream job, that I didn't know what the salary range was (Rookie move, ya'll). I had a bad(ish) feeling, but I was scared to ask. I just wanted it to work out soooo badly! But I flew out there for exactly 24 hours, gave 110% and flew back. Side note: The 24 hour interview is tough. It's exhausting, but worth it. You eat, you see everything, you sleep and you move from interview room to another. I got a reallll feel for the job and who I'd be working for.  But it didn't feel right anymore… I mean, I could do the job, but I dont know if I'd love it.  Since I had graduated college, I had thought this would be my dream job. Turns out…. It's not. The hours are brutal, there is no overtime, you're on call all the time. But it was sports and design — two things I loved. But at the end of the weekend… I knew it wasn't for me. So when Colorado offered the job to me the next day, my suspicions were confirmed — the salary was LOW. It would have been a 50% paycut for me and it just wasn't worth it.  So for the first time I ever, I turned a job down. 
After that, I was spent. Job interviews are a lot… especially back to back the way they were and add Birch Aquarium in the mix. I hadn't heard from them in a few days, so I thought that ship had sailed… and honestly, a small part of me was glad. I was soooooo tired. My job at the time was GReAT. I was happy. But it was an exhaustive few weeks.
Buuuuuuuut then a few days later,  I got an email from Birch Aquarium stated they were still interested and they wanted me to do a design test. So I licked my "interview exhaustion-wounds" and got inspired again — I had 45 minutes to rock an ad and send it back. FYI – That 45 minutes flew by!! I sent off an ad that I wasn't particular thrilled with… I LEGIT thought I bombed it.
Another week went by and Birch Aquarium emailed again — I was in the FINAL round. (WHAA?!?!) They couldn't fly me out (I asked), but I felt I needed to be there to meet everyone, see the space and see if this is something I wanted to do. (Note: I also learned a valuable lesson before and asked the salary… again, I always thought this was a faux pax… guys, just ASK. In the designer world, salary ranges don't seem to be mentioned. It's always listed as OPEN and super annoying). Salary range was do-able and I booked a flight. Bonus: My family decided to drive over from AZ to meet me for a long weekend!! So that we did. I completed the interview, met a lot of people and LOVED it. I finally saw myself living in San Diego. Honestly, one drive around San Diego should sell ya… but it was the drive on Torrey Pines Road that sold me. Pacific Ocean views the whole way. It's unreal. 
---
Let's just saw the rest is history at this point. I moved to San Diego on June 1, 2017 and life is GOOD. I am the first ever in-house graphic designer for Birch Aquarium and my day consists of designing, taking pictures of sea creatures, ridiculous views, happy people and having fun. I learn something new every day and am constantly challenged. Of course it was hard at first. Transitions of this nature are TOUGH. But ohhhhh so worth it. I hike a LOT, I am outside as much as I can be. I am just in a really great place.  I've made some friends. I got a DOG!!! I am doing all the things I want to be doing and then some.
The hardest part was driving away from my friends and clients back in Chicago. But I had a plan for that… I still wanted to go back, experience those seasons and get to see some friendly faces. And I did. I saw 54 families this year and got to rock out several amazing sessions. It was VERY odd to be slow in the fall, but I also got to reset my life a bit. I hope to grow my business out in San Diego (but still fly back, don't worry) in the coming year… However, I am so grateful that even though I am living in San Diego, you still want to see me when I come to town. I am grateful for getting to capture these memories for you and I am SO grateful for the love and support you've shown me over the years. I wish you all nothing but the absolute BEST.
---
Here's just a sneak peek at my year in photos (Personal and professional). I hope you got to share the holidays with the ones you love, that you spent time remembering the ones you lost and that you left a little room for the ones you don't know yet. Happy Holidays all. 
---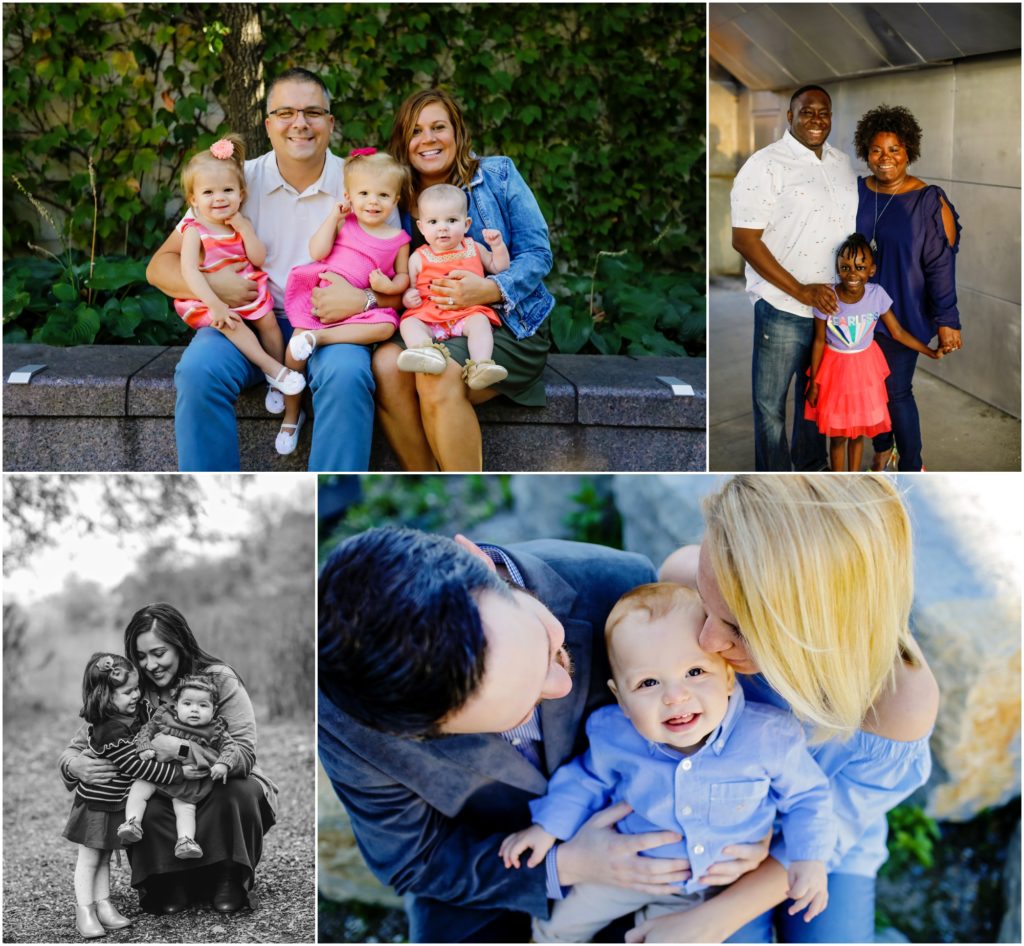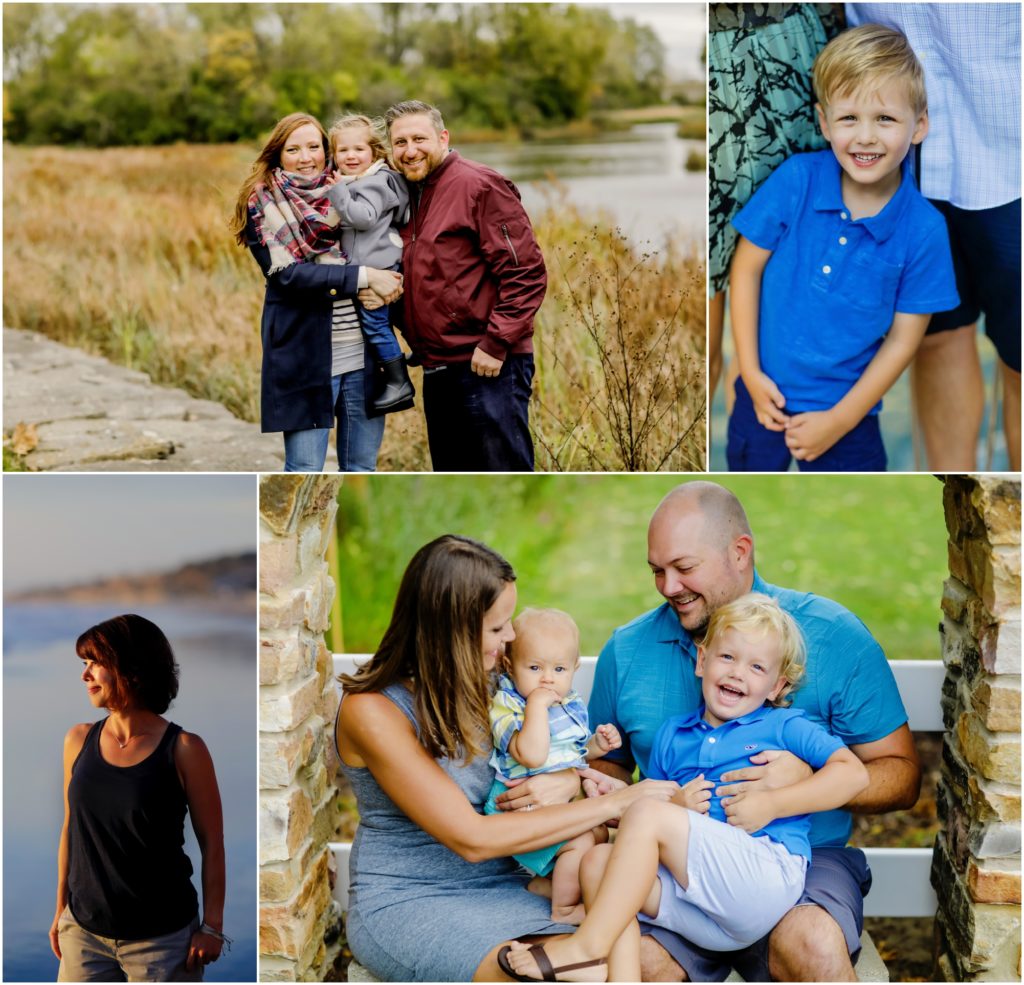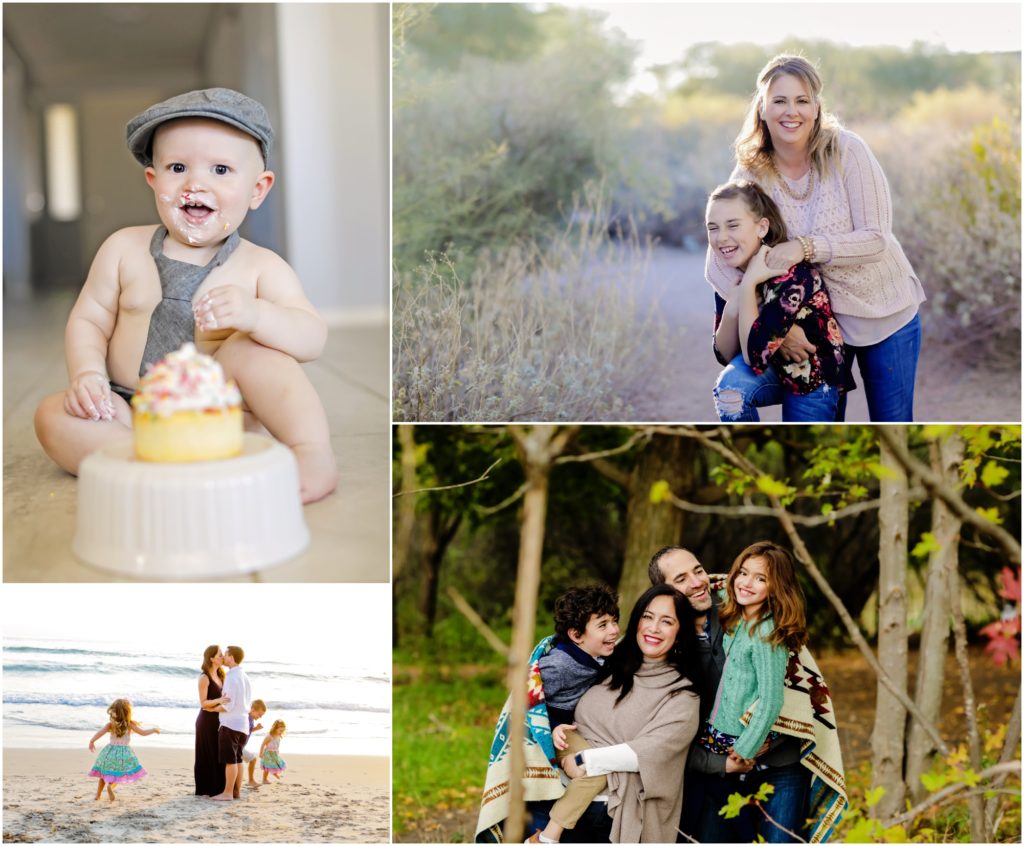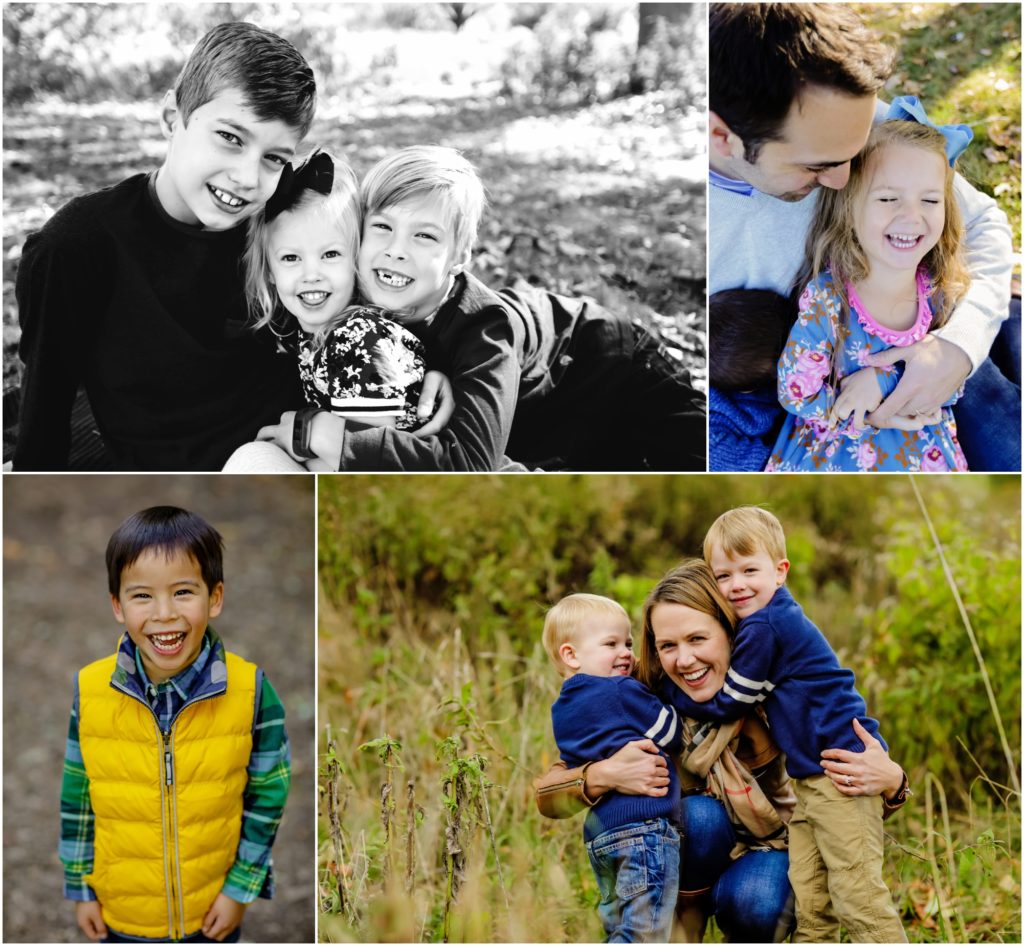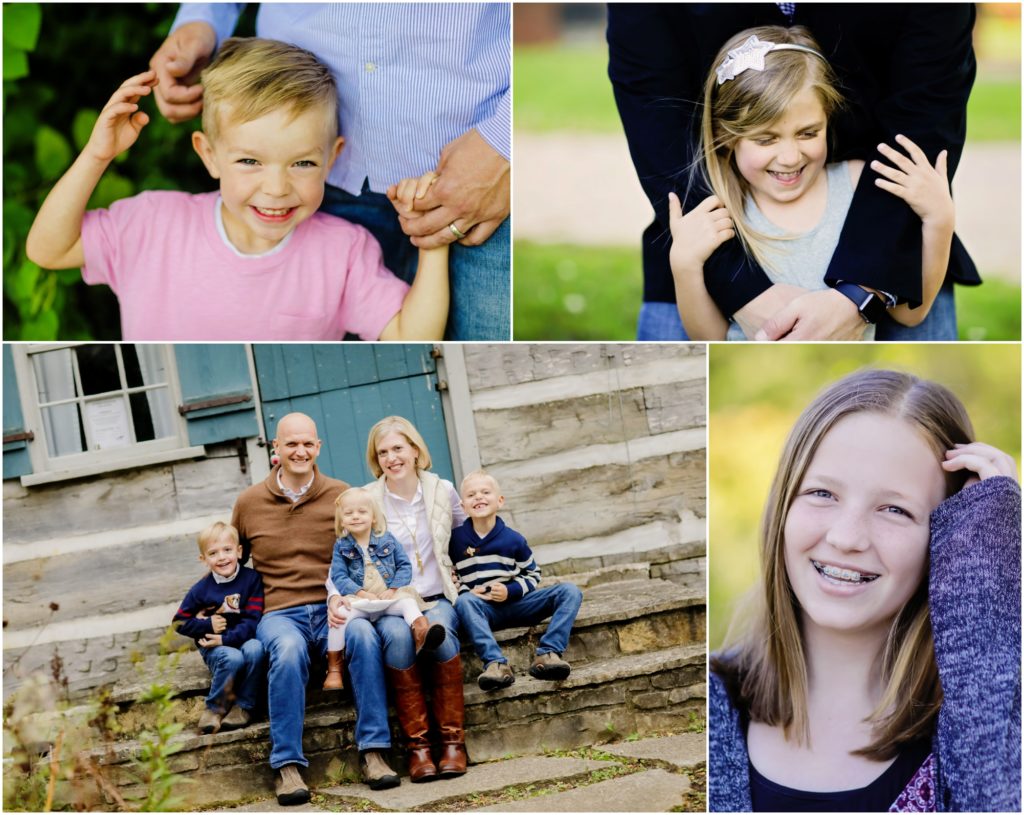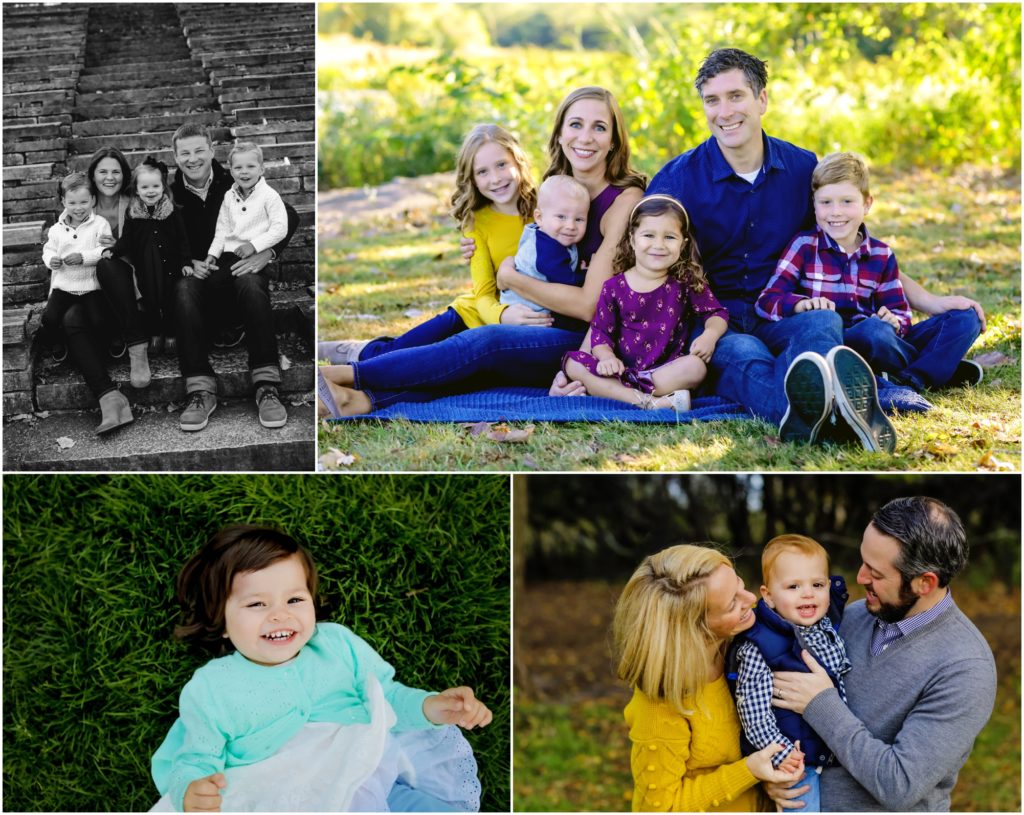 ---
A little peek at some photos over the course of 2017 : Chicago to AZ to California and a whole slew of states in between. A new job. New place to live. New state. New dog. New life in many ways… let's just say, I covered a lot of ground this year. 2018 I am ready for all the things. Let's see what you got. 😉
---