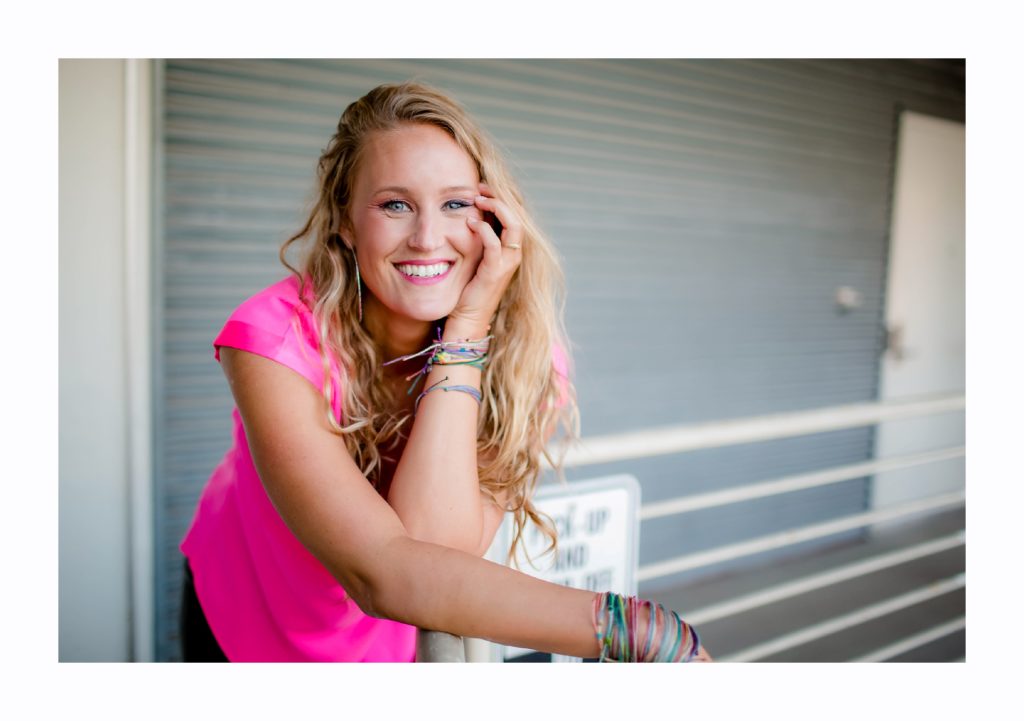 Hellllllo and welcome! I am Chicago girl through and through but originally grew up in Naperville, IL. I am now lucky to call San Diego my home.
I played insanely competitive volleyball most of my life and earned a D1 scholarship in the process (All-American circa 1999, Member of 1000 kill club – WOOT). I have a love for all things food and love exploring the city one restaurant at a time. I am a travel junkie with a thirst for exploring completely new and unknown places.
However, when I am not traveling or photographing the cutest kiddos around, I work full-time as the Senior Graphic Designer for the Birch Aquarium at Scripps. I love that my entire day consists of creativity! I laugh a lot, I rarely cry and my day is NOT complete until I have had at least one piece of chocolate.
Fun(ish) fact: I completely tore my Achilles Tendon in early 2014. (Ouch). Even though, I was in some form of cast or on crutches for most of the year. It was the one of the most difficult, but rewarding years of my life.  Don't recco the injury, but sometimes we all need a little "knock down" in order to refocus.
My passions:
Hiking, biking, playing in the sunshine.
Planning trips, travel adventures. I love every bit of the planning process.
Watching the sunrise or sunset.
Being anywhere near water (or on water). Unfortunately, I get crazy sea sick… so I am usually heavily drugged up with Dramamine. 
Seasons: Buuuuut I really love Autumn weather. Crisp breeze, chill in the air.
Travel. I live and breathe for new adventures. (23 countries and counting)
Fire. I think I might be a borderline pyro…. I have a least 3 candles lit in my house at all times.
Tall boots, bulky scarves and big earrings
Chocolate. I mean… seriously, it's wrong how much I love the stuff.
Pictures of my dad. I TREASURE them. But mostly he's a huge reason why I got into photography. THIS is why I love photography and choose to do this in addition to my full-time job.
I take photos of pretty much everything I do and see… Feel free follow my instagram to get a peek at my life outside of photoshoots. <3
If interested in finding out more about my photography, pricing or hiring me as a freelance graphic designer, please shoot me an email at hello@jordanntomasek.com
Photograph taken by the lovely and talented, Jill Marzion Photography
Current availability can be found here.