I think you'll quickly understand why South Thailand takes the cake when it comes to Thailand.  The south is fullllllllll of beaches, blue water (ok, clear water), white sands and just generally emotes peacefulness and happiness. When we first got on the ferry from Surat Thani to Koh Phangan I was pretty pumped – the water was sky blue (which is pretty, but I know now pales in comparison to the rest of the south). Cue: I've entered my happy place. After two weeks of temples and walking, I was ready to just relax and take some time by the beach. But as always, trips are never about where you are… but who you are with and I was with a pretty fabulous group of people.
Where we went:
Bangkok

Surat Thani

Koh Sok National Park

Koh Phangan – Bottle Beach

Koh Phangan – Haad Rin Beach

Koh Tao

Krabi – Railay Bay

Krabi – Phuket – Patong Beach

Krabi Phuket – Panwa Cape/Bay (On my own)
Tour
TruTravels – 18 Day (link )
When I first got to the hostel/hotel to meet up with the group, I am not gonna lie — I was a little worried. The hotel was a bit of a step down from what I had just come from (i.e. mattresses on the floor, door was ajar upon walking in), but I had to quickly remind myself – the whole point of this journey was to get outside of my comfort zone as much as possible. I was backpacking and I had to embrace the backpacker life… so onward I went!  Within an hour of arriving, I was greeted by Luke, our tour charming British tour guide. Long story short – 18 days is a long time to spend with people, but when you do it right… it all just works out. We met up with the entire group that night at an Indian restaurant nearby (uhhhhhhhhhhmazing) and had a fun night out on Koh San Rd (Vegas for backpackers). I didn't last terribly long, the week of traveling in the north caught up with me pretty quickly.
We had a few days in Bangkok to get to know one another and explore parts of the city I hadn't seen yet – the JJ Market – whichis like the biggest farmers market in the entire world. Massive, crowded and pretty cool to experience. I had seen fish spa's before, but I kinda wanted to try out… so I somehow got my two new friends (Lili from the UK and Sarah from New Zealand) to experience it with me. Let's just say it was the the weirdest 15 minutes of my life… but I can check that off the bucket list! Ha.
As you can see, I quickly jumped into thai aparrel. Elephant pants? Elephant tops? LOVED THEM ALLLLLL. Plus, it was too hot to really wear the random stuff I had packed. For real, if you're going to Thailand – pack the essentials and just buy things there ($3 tees, $5 pants). Everything is lightweight and you can toss/donate when you're ready to leave. Plus, things disappear in the laundry all the time. Tip: Cheapest clothes are in Bangkok. Pack more dresses!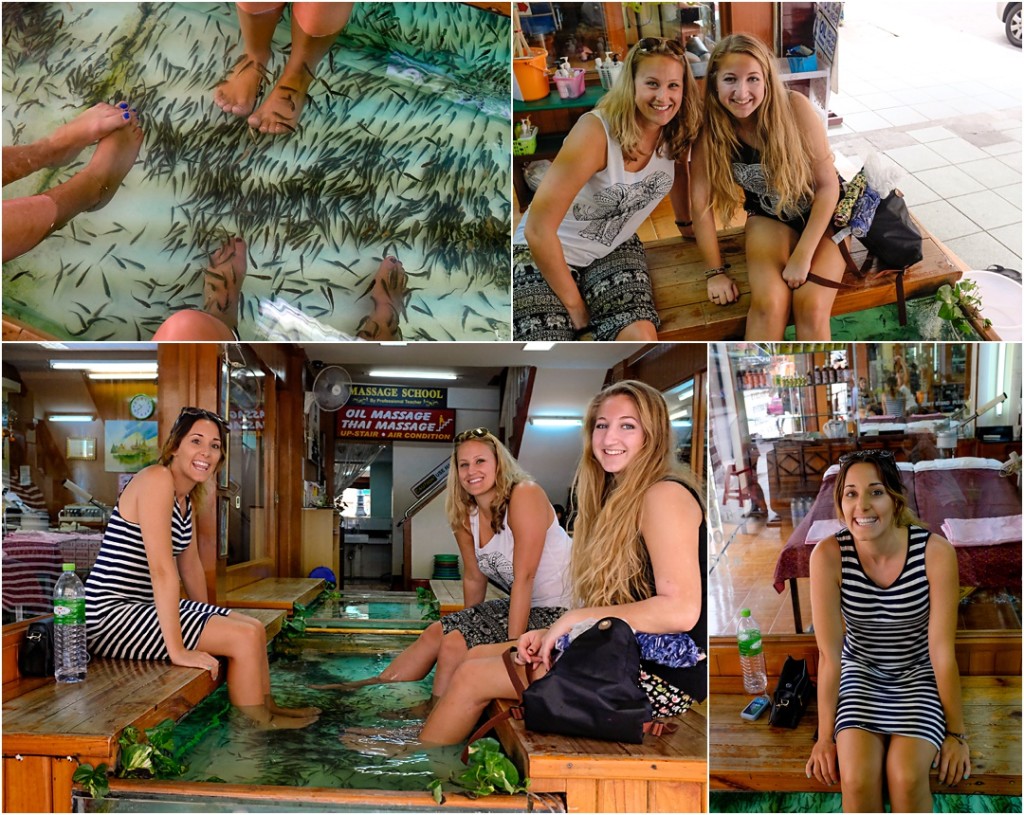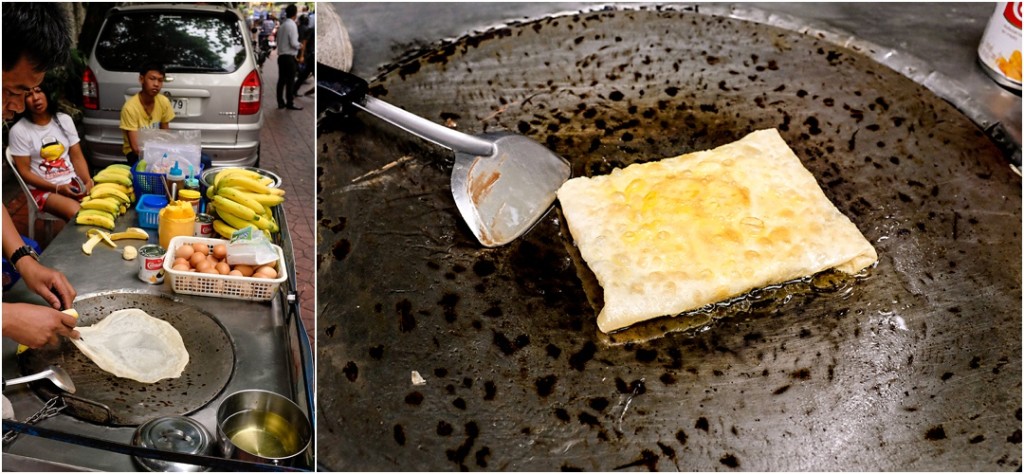 Let's just say these were terrific. Kinda like a crepe, but betterrrrr. Didn't have them too often, but they were delIIIIISH.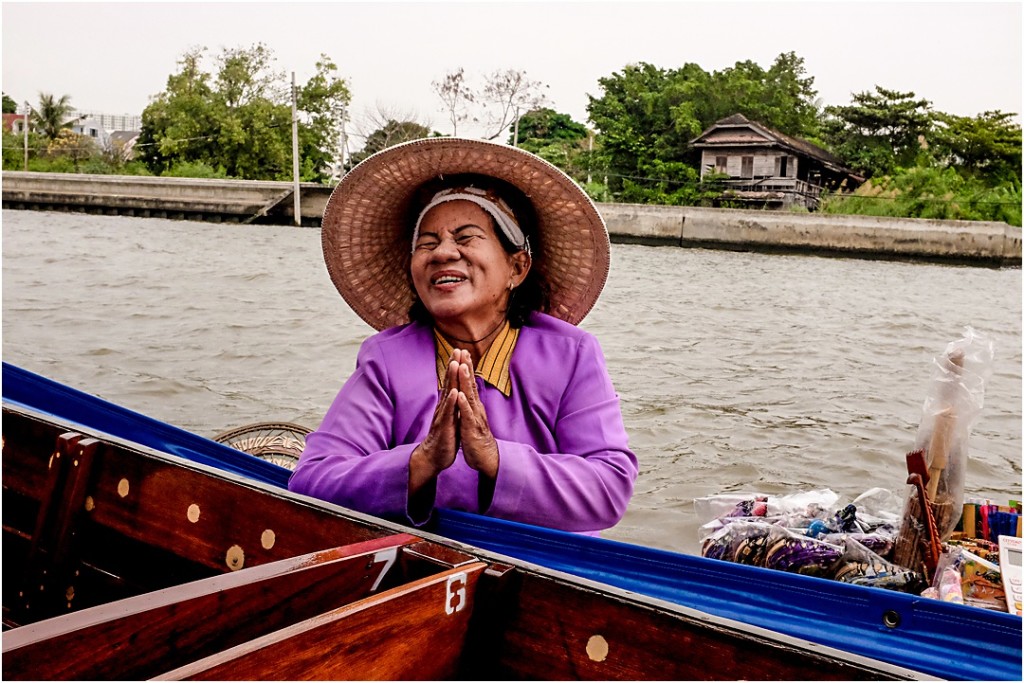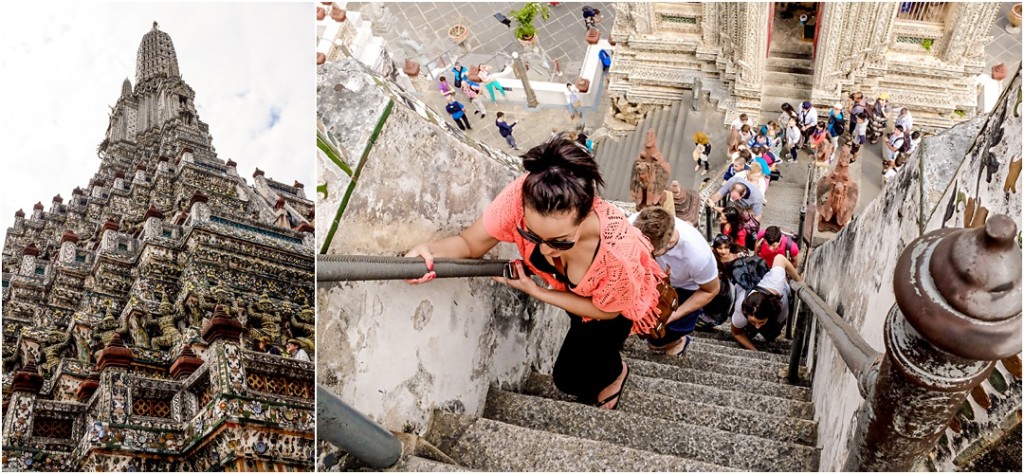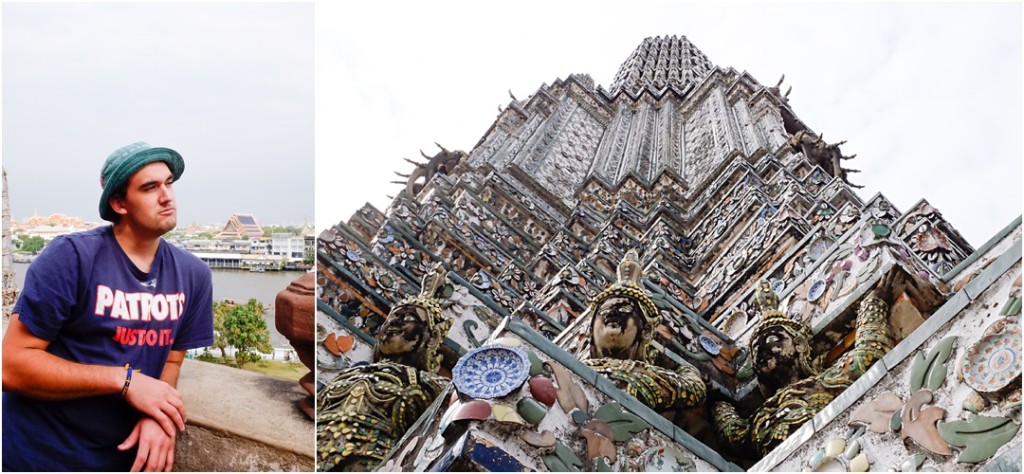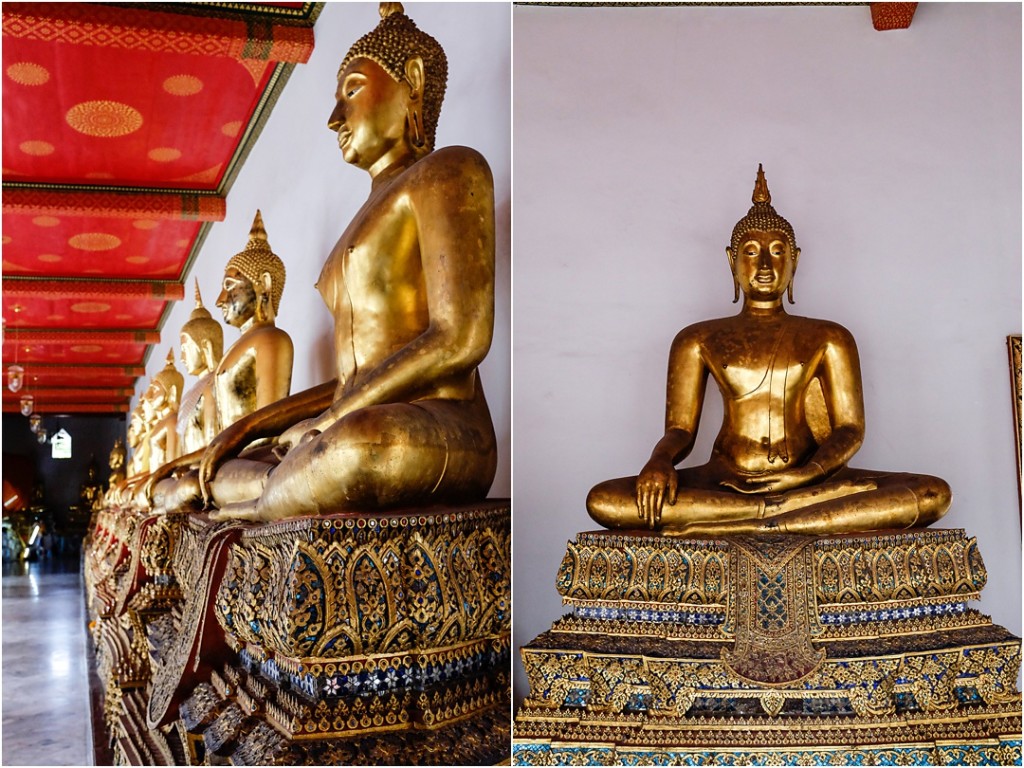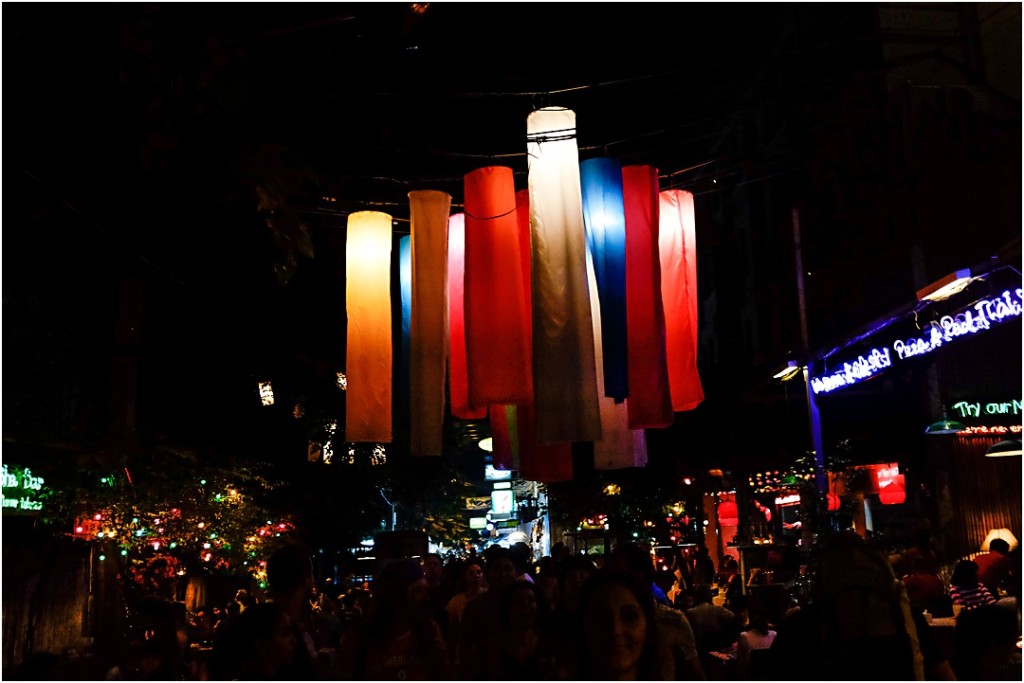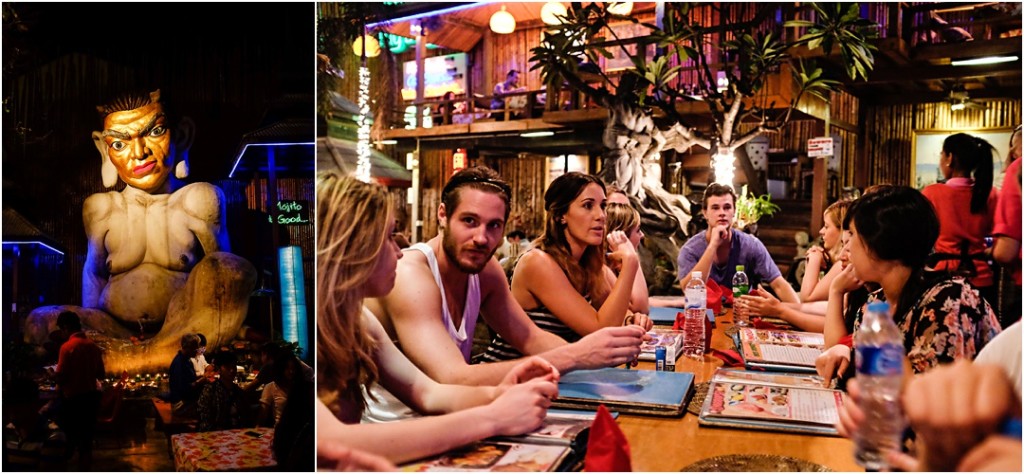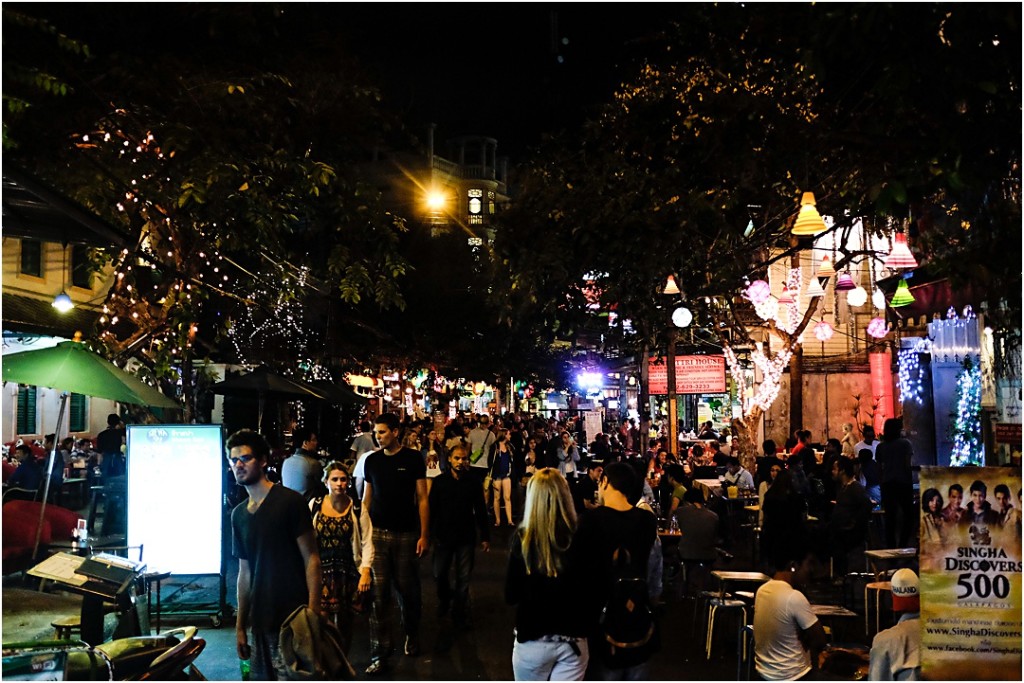 Traveling South via Sleeper Train: Koh Sok National Park (COH-Sock)

Koh Sok was an absolute highlight. All 23 of us fit on this little longtail boat. Luke took us on an hour boat ride, along with some cliff diving and swimming off the boat. Buuuuuut then we arrived at our adorable floating bungalows for the night. While we had no hot water, electricity (till after 8pm) or wifi – it was a wonderful experience. We kayaked, chilled out, read and just veggggged out. The food here was absolutely ridiculous as well – Massaman Curry is my [now] faaaavorite and these peeps did it RIGHT. Yummmo!
Bottle Beach // Koh Phangan (COH-Pan-YANG)
After spending a few days on the road (overnight train, sleeping in bungalows, little to no showering) – our group took off further south to Koh Phangan – a small island widely known for the "Full Moon Party" – aka this insane rave that I have absolutely zero interest in. Hahaha. Thankfully, we were not on the island when this party was going on. Typically 30,000+ people come from various islands and crowd the place. There is always some sort of party happening, but thankfully we got to experience a very chilled out version of Koh Phangan.
After a 3 hour ferry and an hour truck ride through the Thai jungle, we were brought to a stunning beach… where we were once again staying in a bungalow. LOVEEEEEEE. This time we were sleep steps from the beach…. we could hear the waves crashing all night. Man on man, I was in heaven. Again, we had no wifi, water or electricity in our bungalows – but it was a very unique experience and I was very lucky to be there! Plus we knew it was temporary.
I introduced the group to s'mores (Only the North Americans knew what they were)…. crazy! So on the drive out I was able to track down marshmallows, Hershey's and a thai substitute for graham crackers (not that easy in a Thai grocery store, FYI). Later that night, we had a pretty epic group party that involved releasing lanterns, roasting s'mores and just generally having a good time.
Koh Phangan- Part II. 
After 3 days of not being able to take a warm shower, we were brought to the other side of the island and stayed at this amazing little hotel – which to us felt like a 5star resort (But it's only $30 US a night). Things in Thailand are insanely cheap, but this one just blew my mind… and we were so happy to have warm water. Ha! A group of us took a boat ride to the northern part of the island and did some snorkeling, waterfall hiking and kayaking. A long but relaxing day.
I swear the islands just kept getting prettier and prettier each day. Koh Tao was NO exception… honestly, this might have been my favorite thai island. I would go back in a heartbeat. We had four wonderful days here to do whatever we wanted. And after 15+ days of traveling at this point, I wanted nothing more than to lay around and do nothing. Soooooo that's what we did.
Note: I also got one of the best massages of my life on this island – right next to the beach. Nice find, Sarah.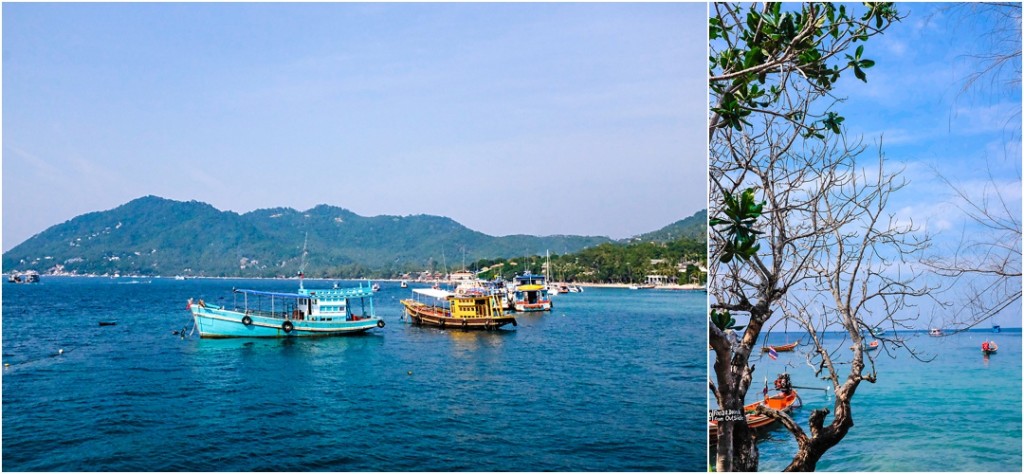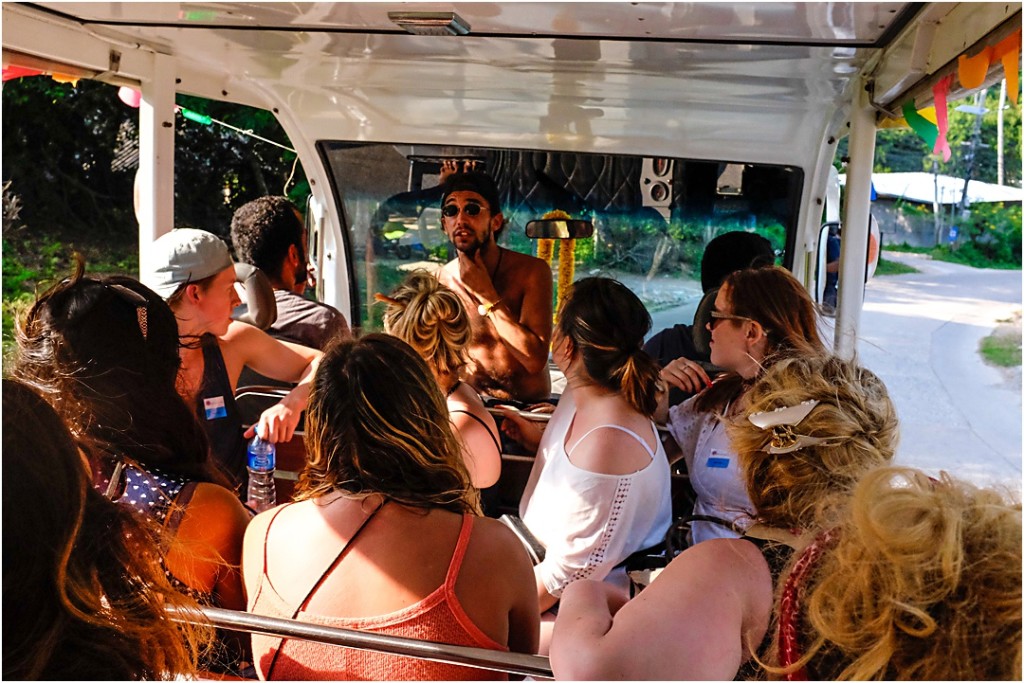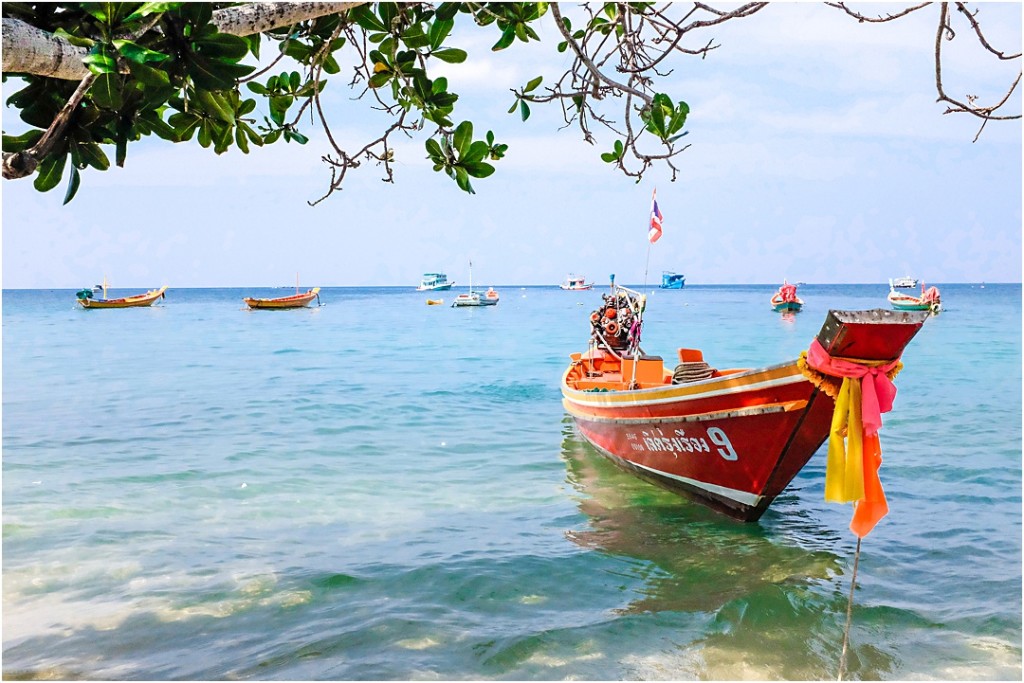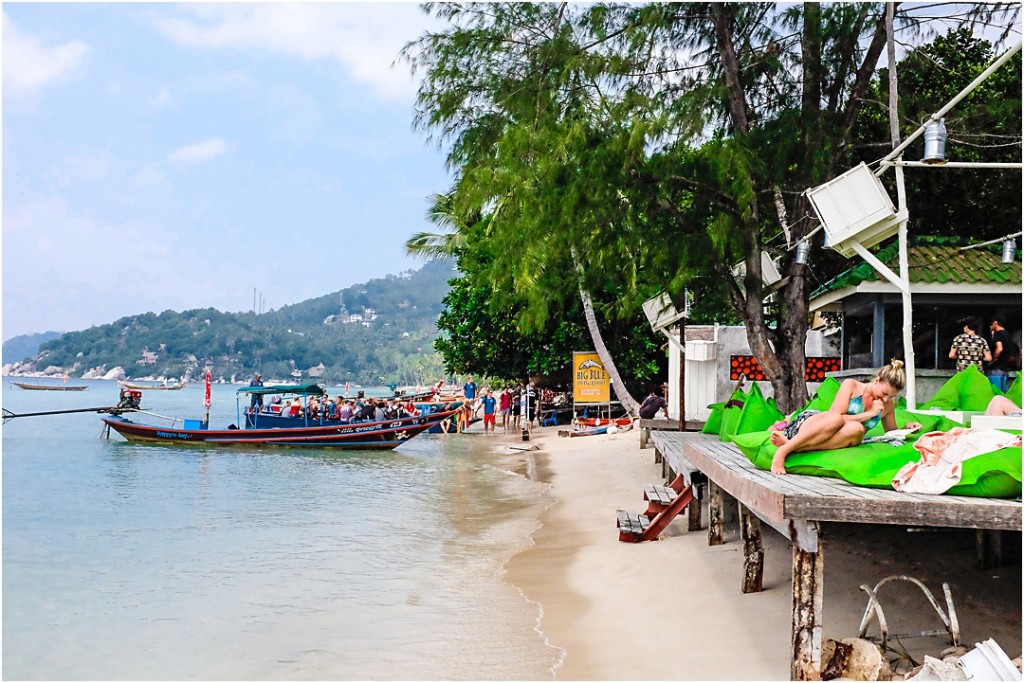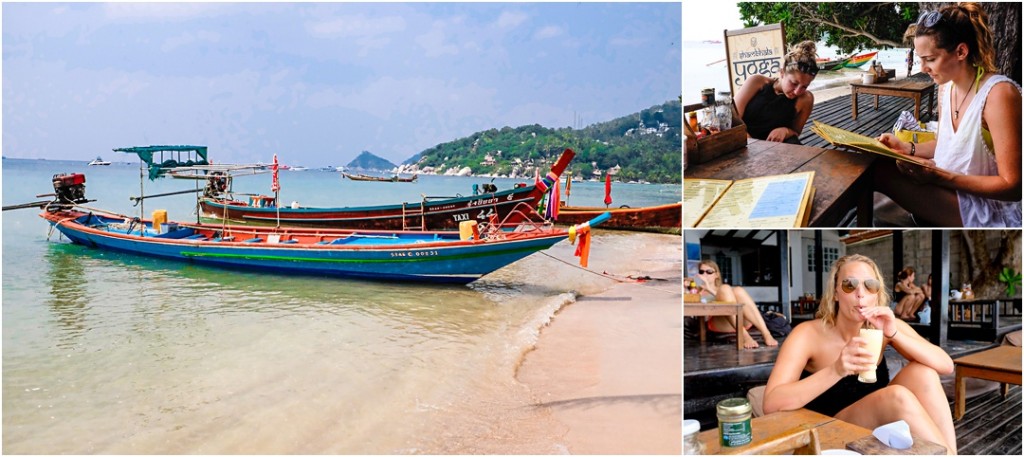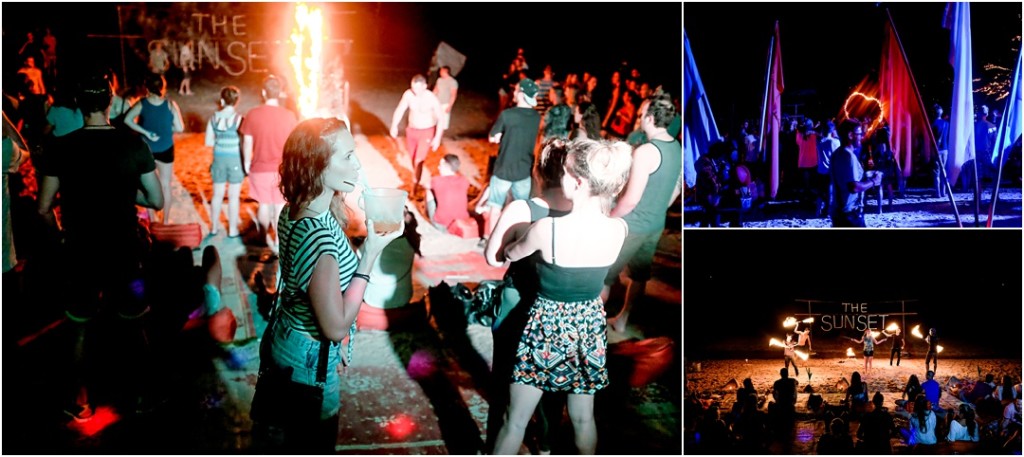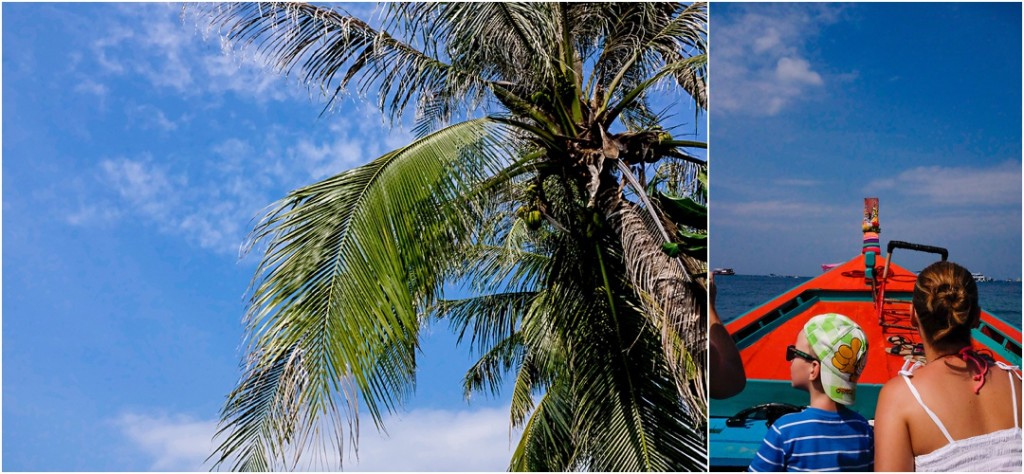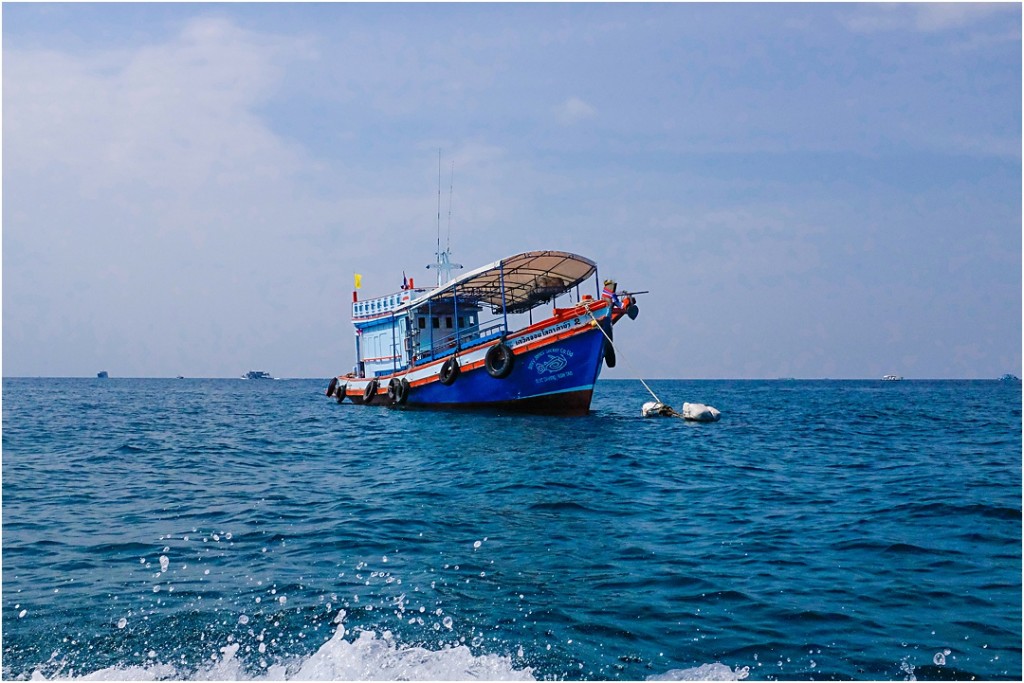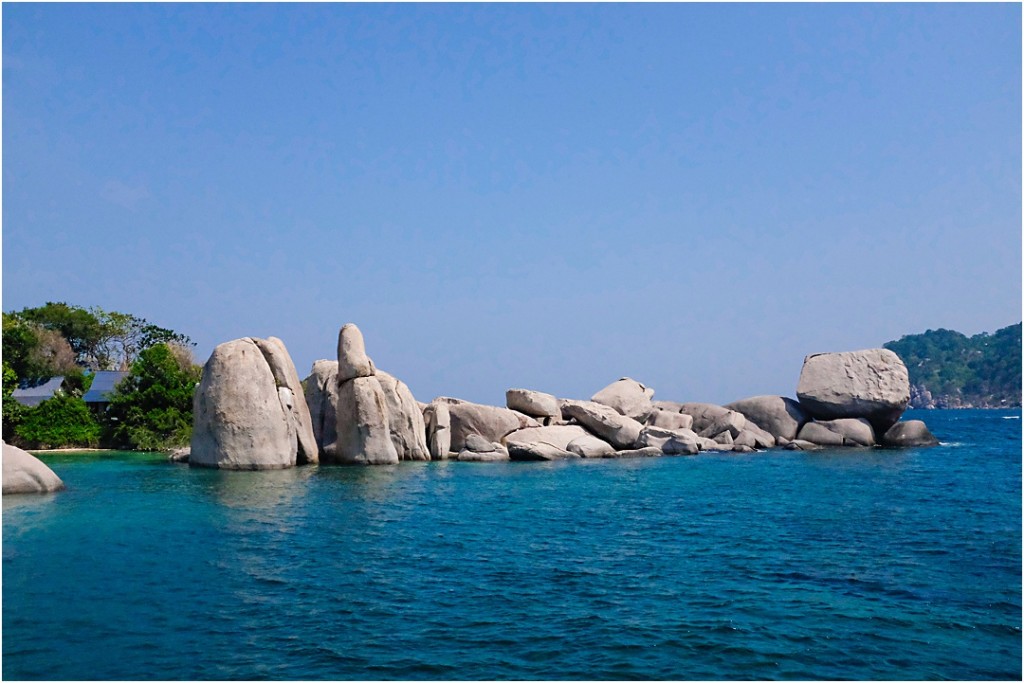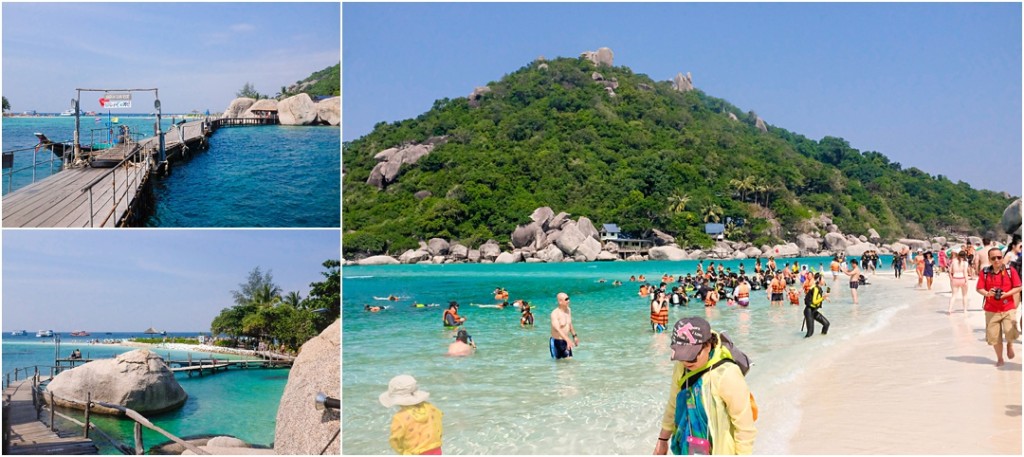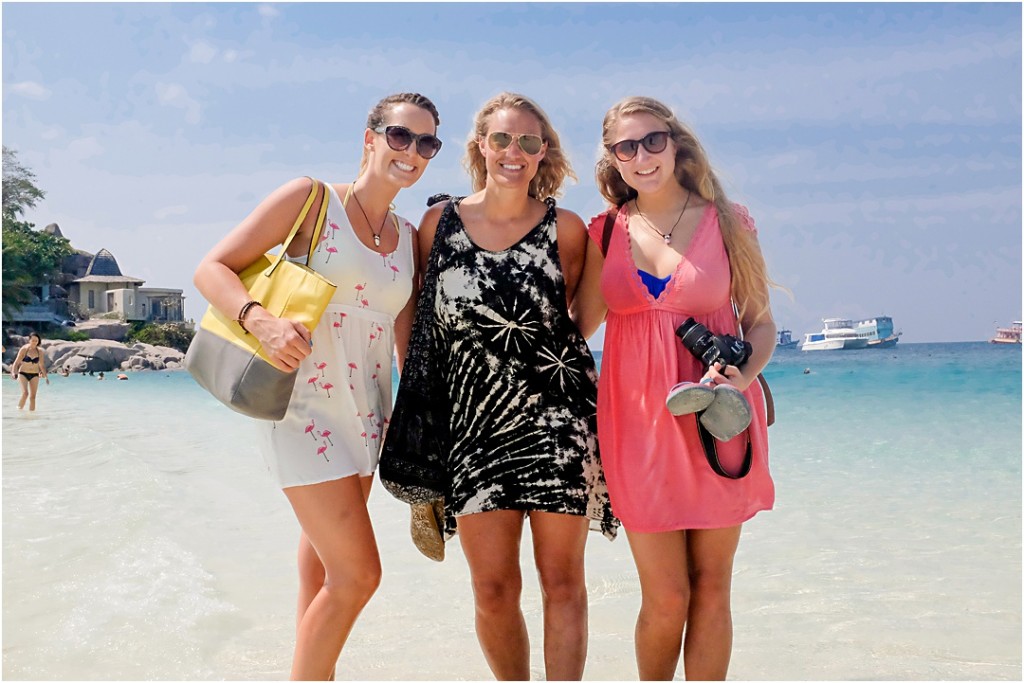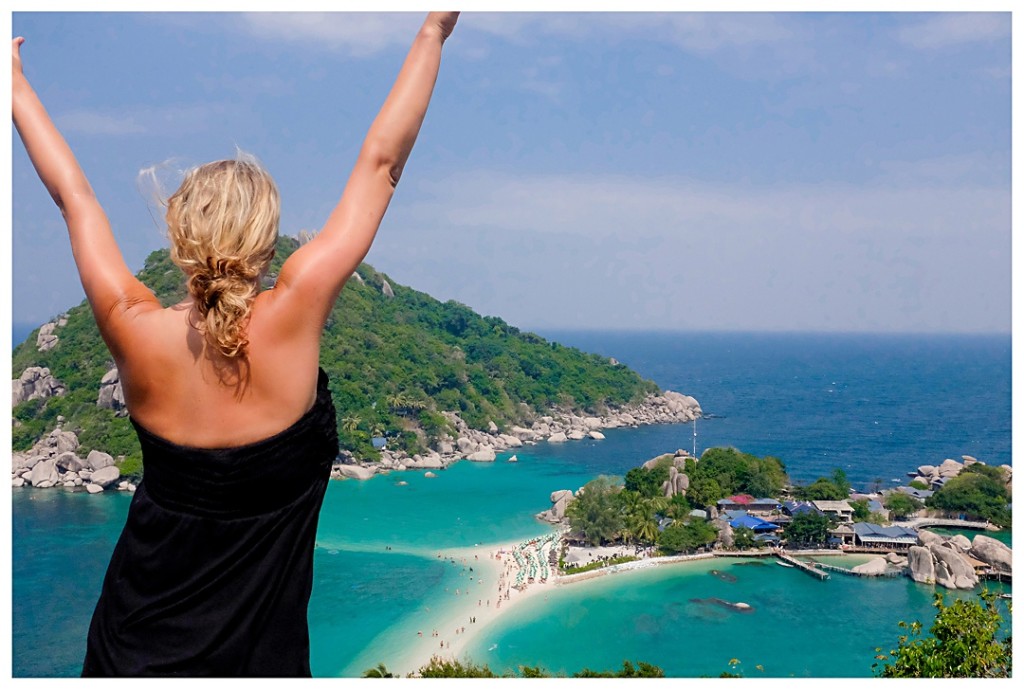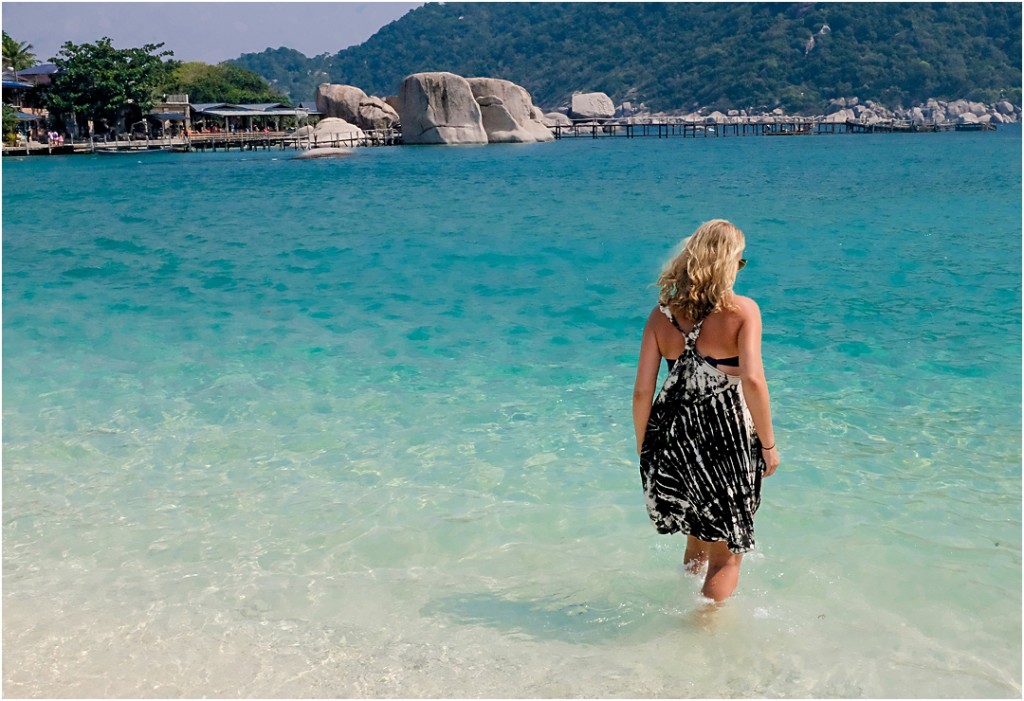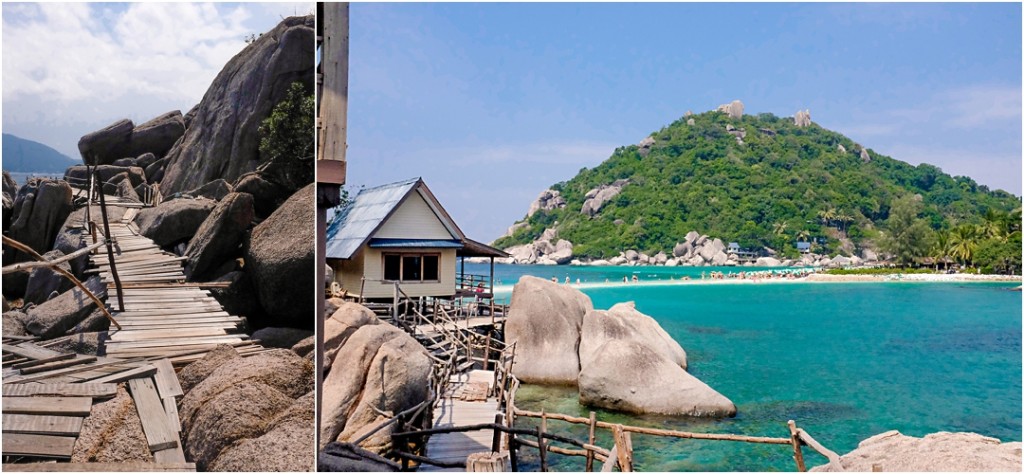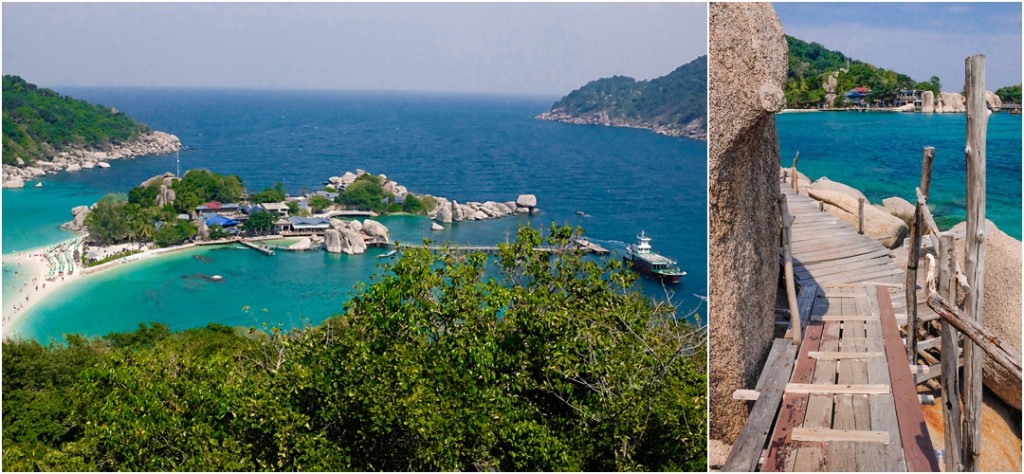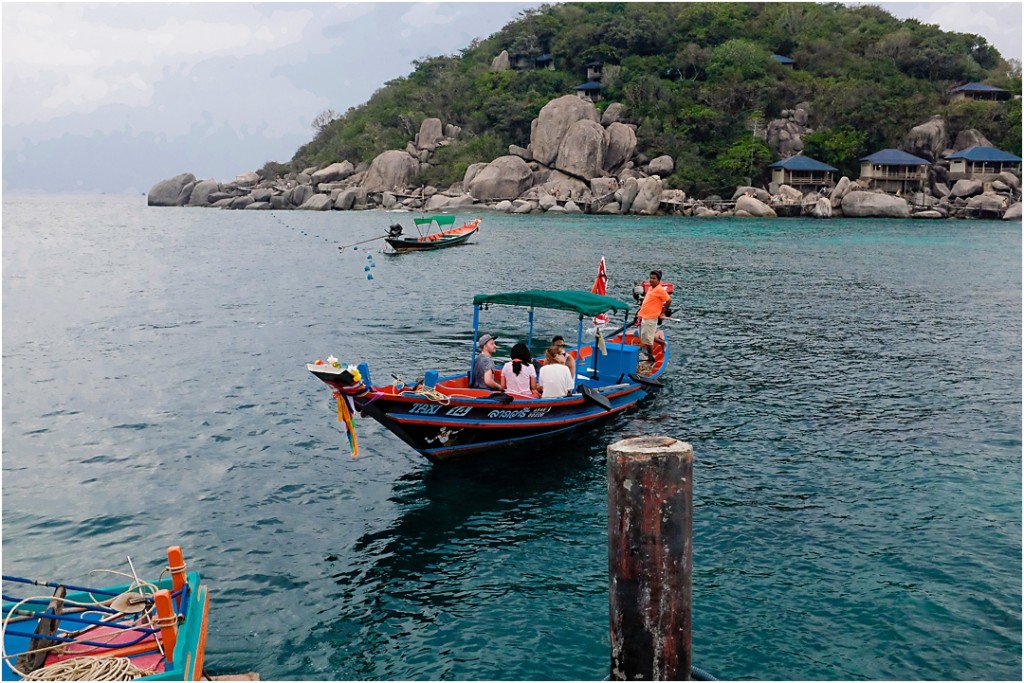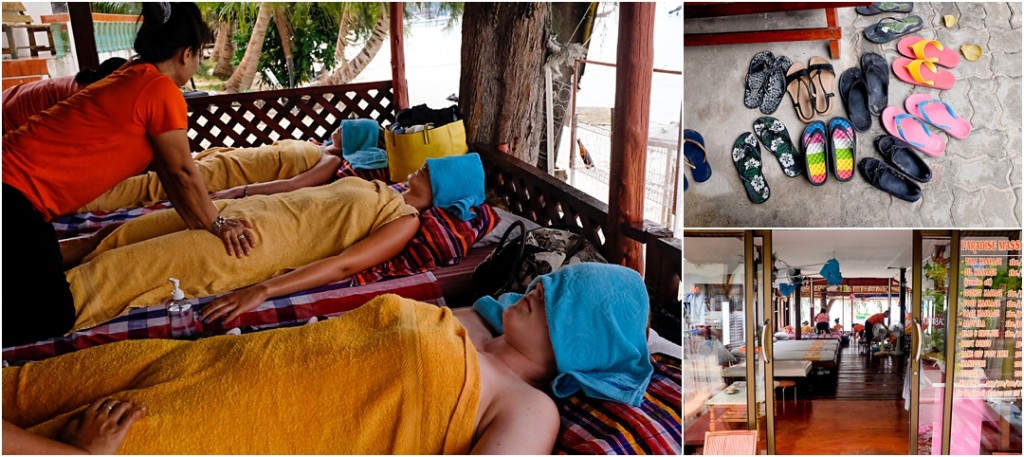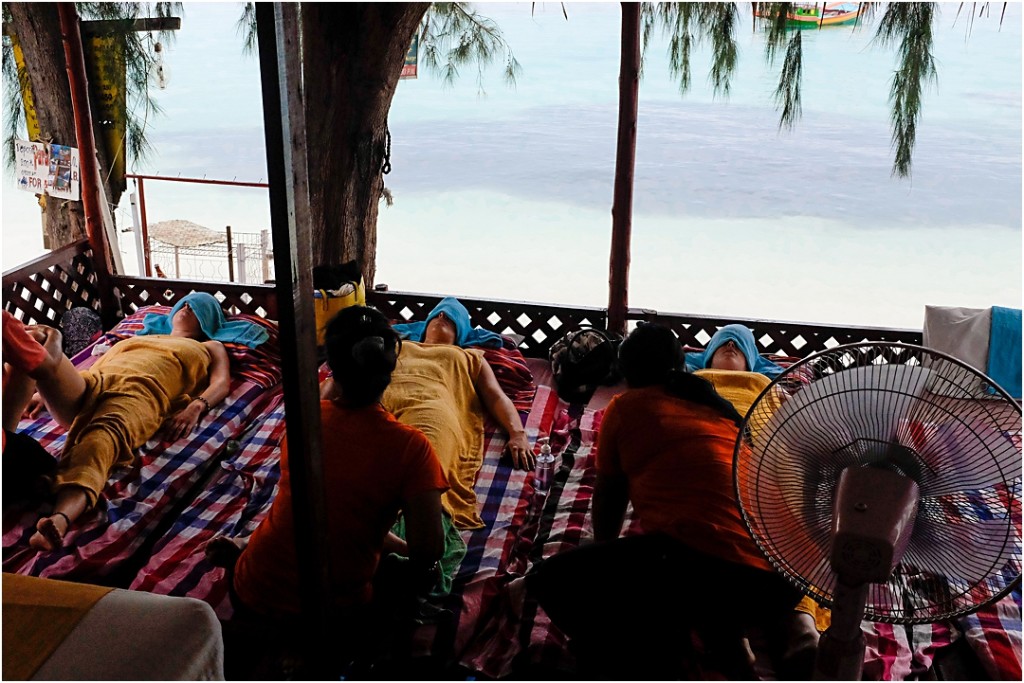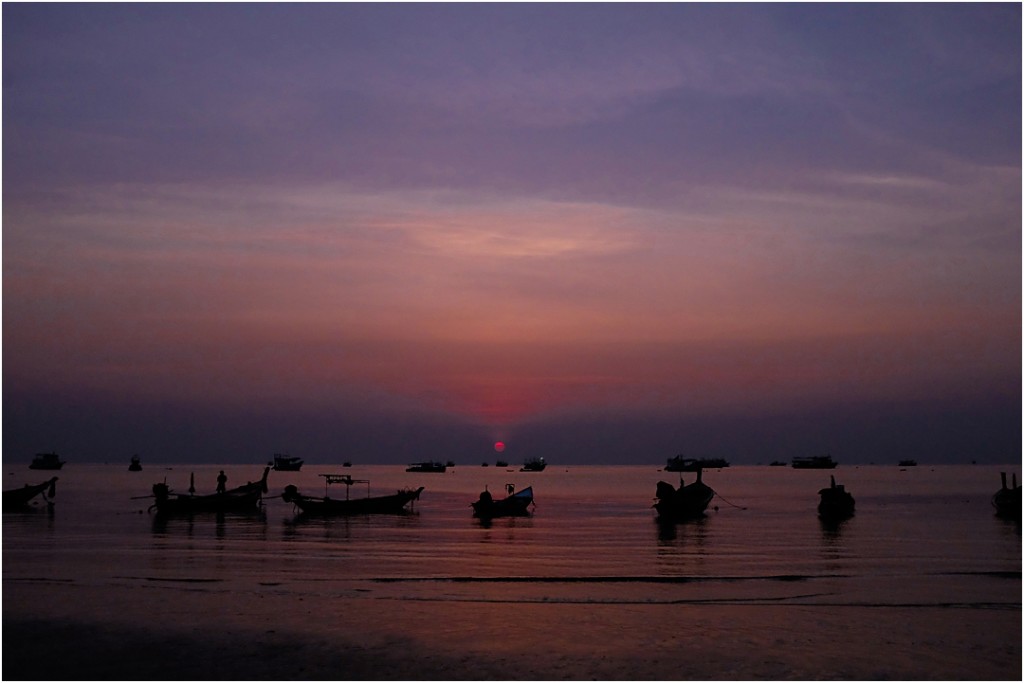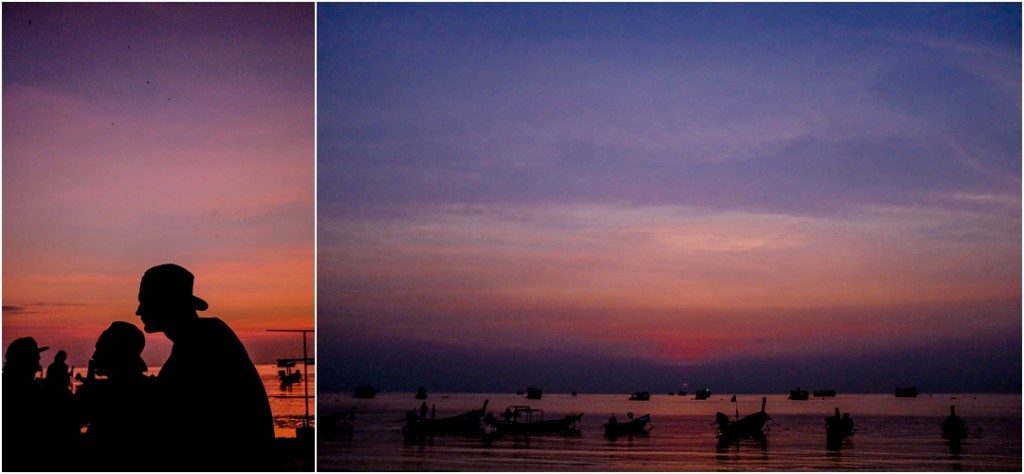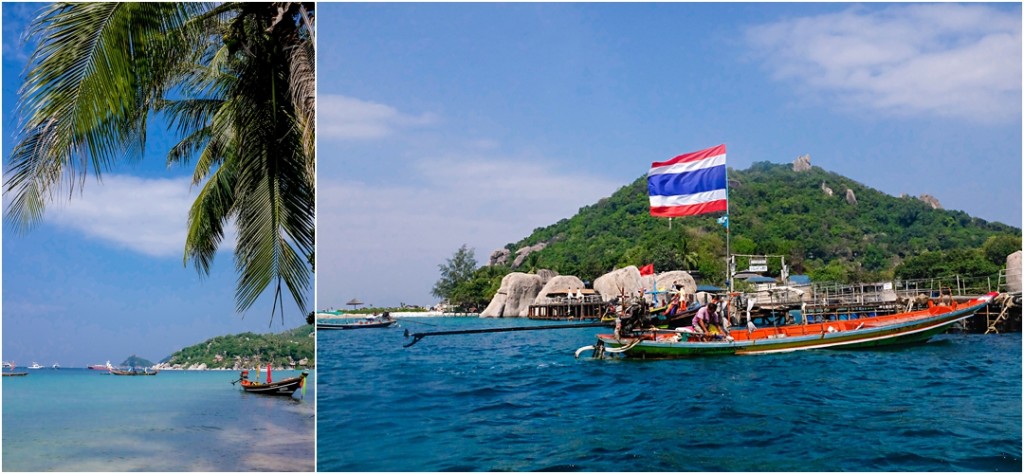 Overnight Ferry (Koh Tao to Suri Thani – 2 hour van ride to Krabi)
So this was a bit of a shock…. and a huge reality check. We were told we were taking an overnight ferry and I pictured something similiar to a cruise ship. HA – I did not picture us all sleeping side by side (along with a bunch of random people, mostly backpackers) with only squatter toilets as a bathroom option. FUN TIMES. We boarded at 9pm and docked at 4am, but it got us to Railay Bay faster than if we had done it during the day. The overall ride wasn't too bad, the only thing that really stunk was that I had a drop of water drip on my leg all night. Needless to say, this was an experience. One I'll never need to repeat again. 🙂 <3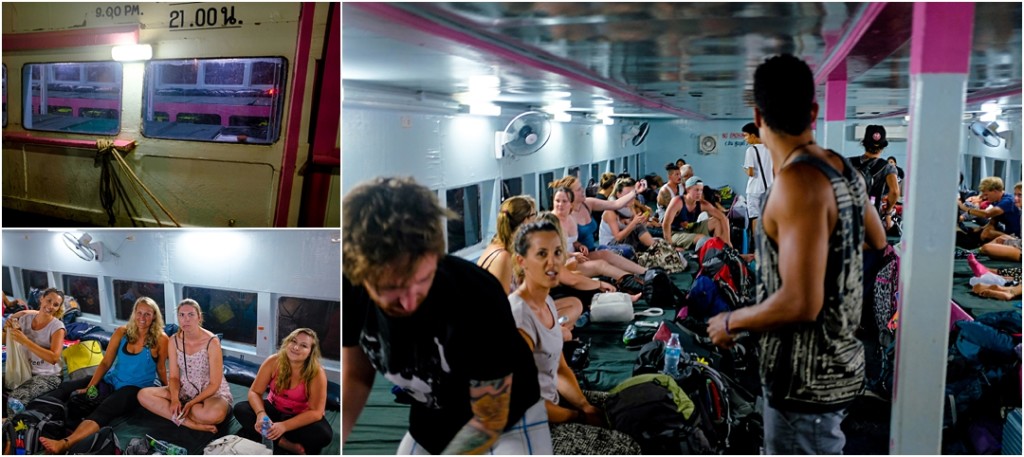 Railay Bay // Krabi (RAYLAY)
Soooooooo yah, Railay Bay kinda takes your breathe away. THIS is the Thailand you've seen in pictures and we got to spend four fabulous days here. However, some of the group got pretty sick… and I mean SICK. Supposedly there is some dreaded illness that just takes hold for 24-48 hours and there is basically nothing you can do to prevent it (Luke suggested we skip chicken and veggies – but it didn't work). 15 out of 16 people were hit by the bug by the time the tour was over. I got it whilst in Koh Phi Phi…. and it was the most miserable thing I've ever experienced. However, while on Railay Bay (east and west), I spent my days either learning how to cook Thai food (Mango sticky rice? Massaman Curry, Chicken Satay – alllllllll delish) or laying by the pool/beach. A few of us (most of the group was just not healthy at this point), spent the daily sailing around from island to island on an old japenese sailboat. Snorkeling, cliff jumping, swimming with glow in the dark plankton and jumping off the boat. It was absolutely magical.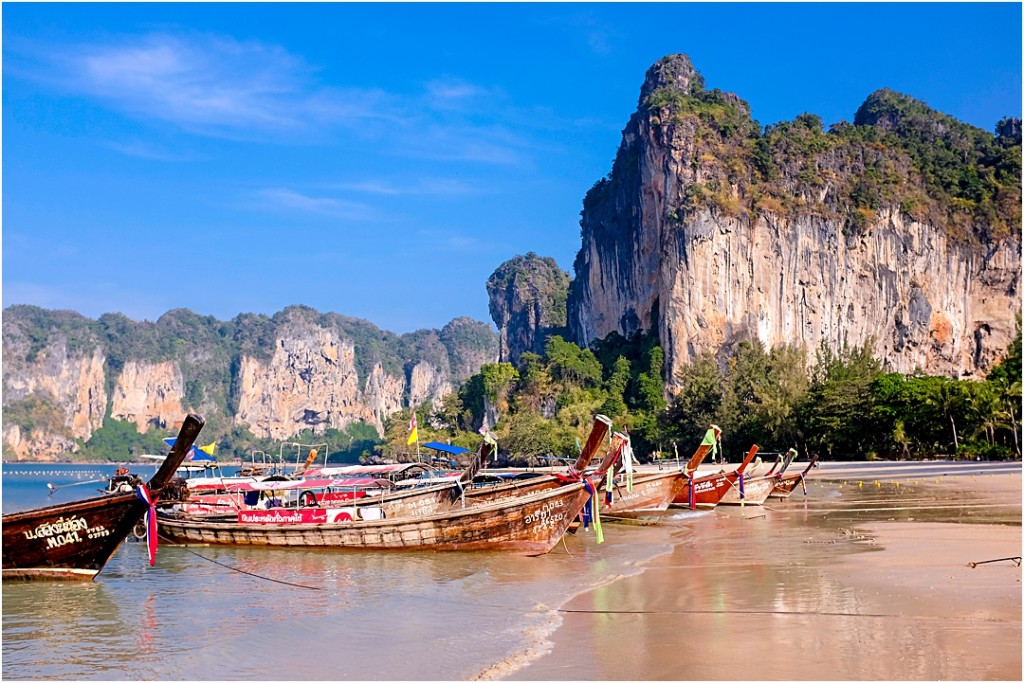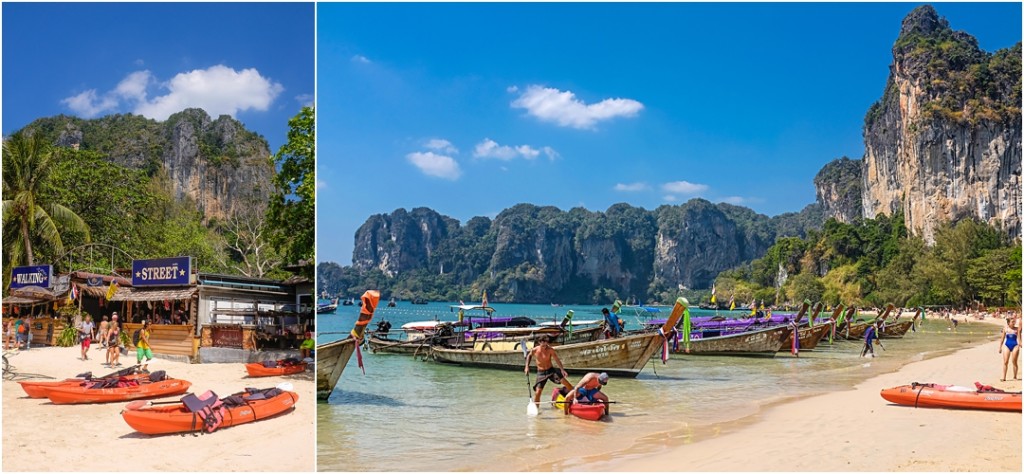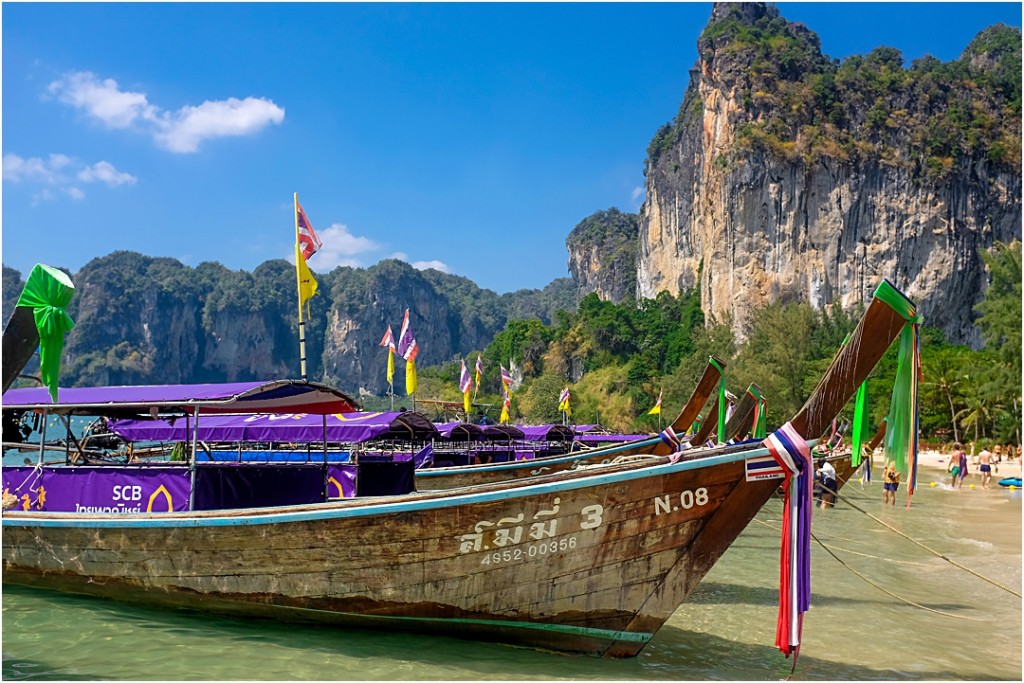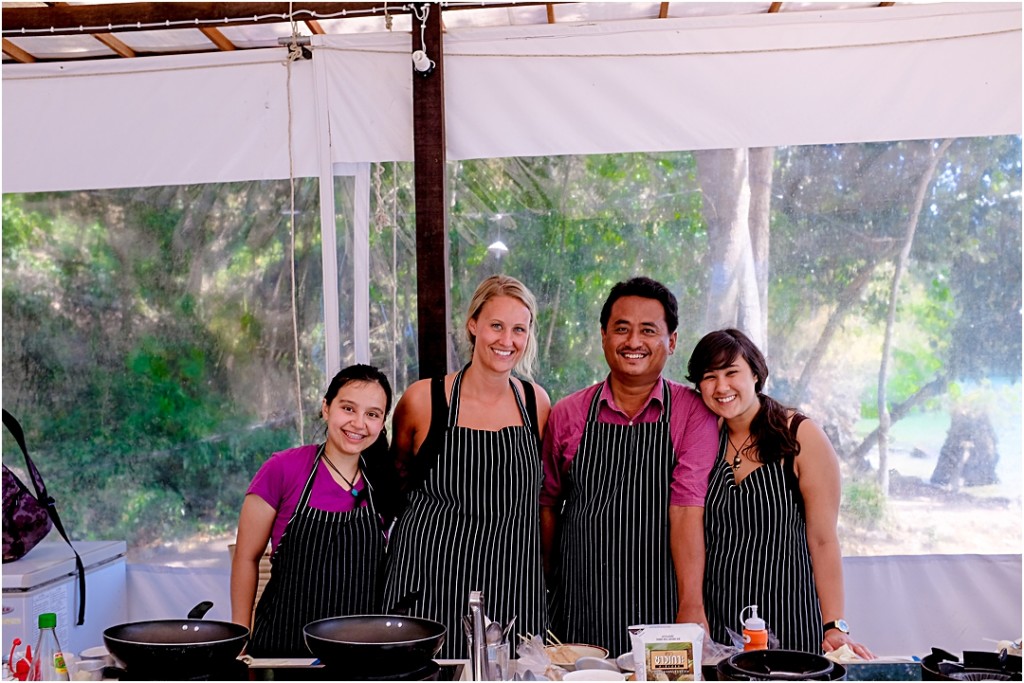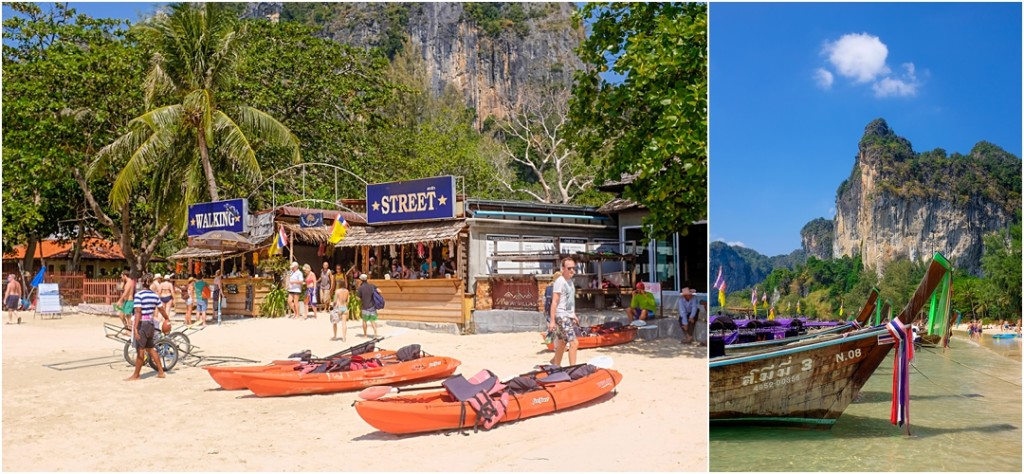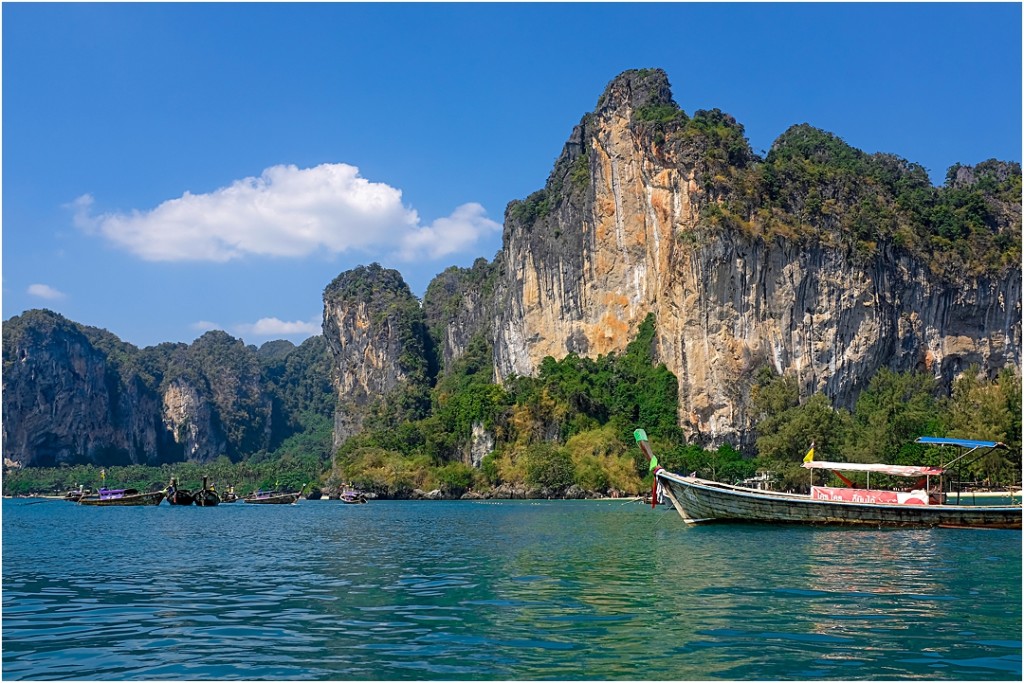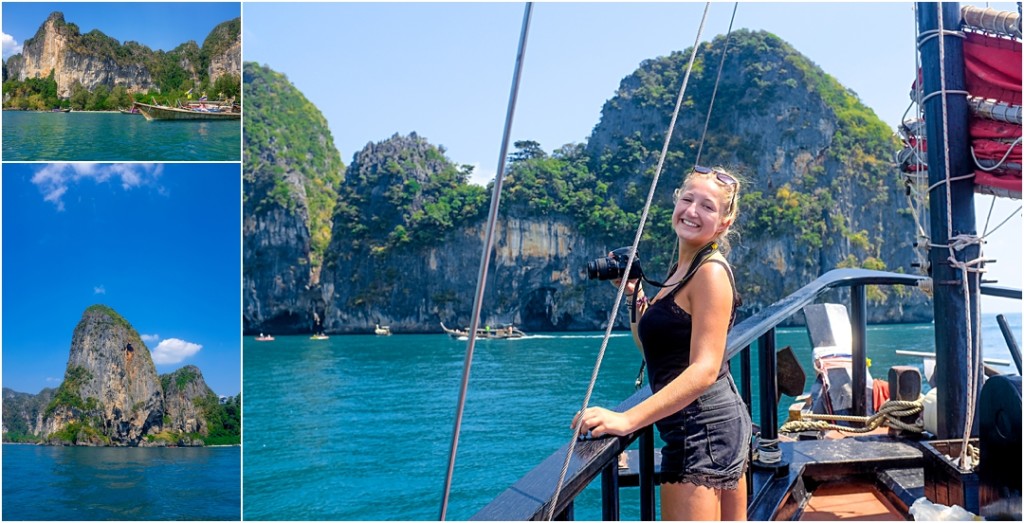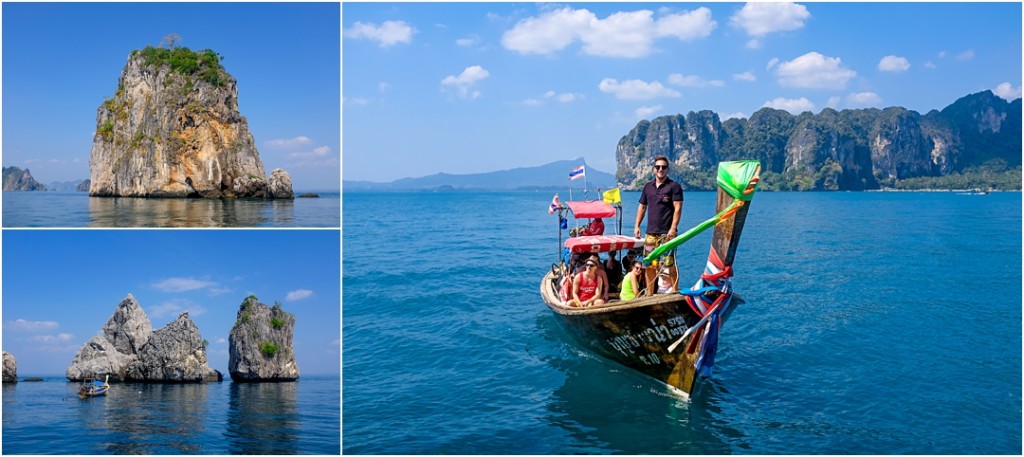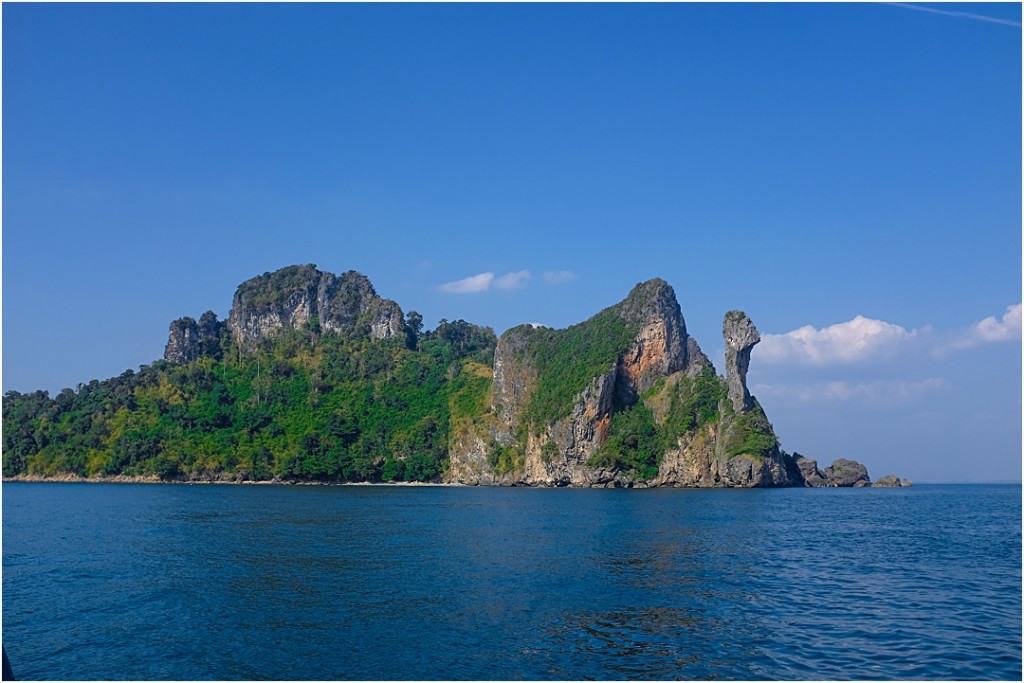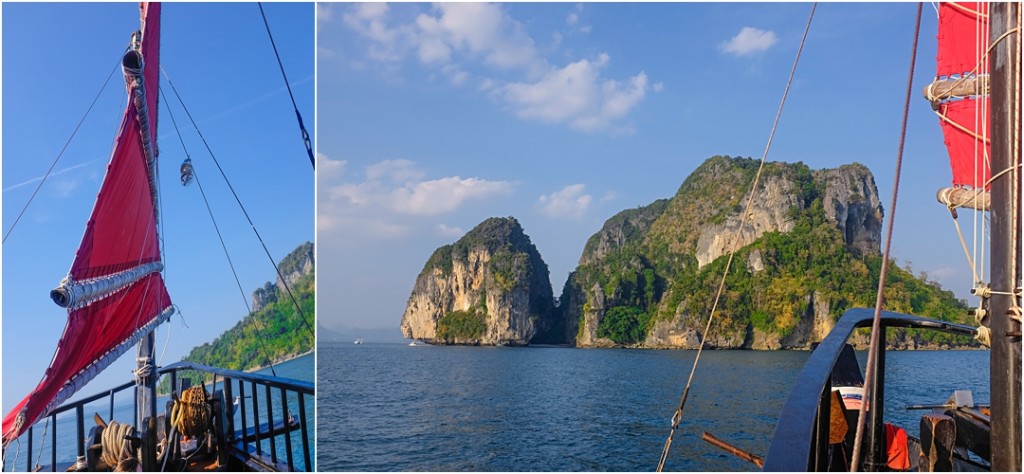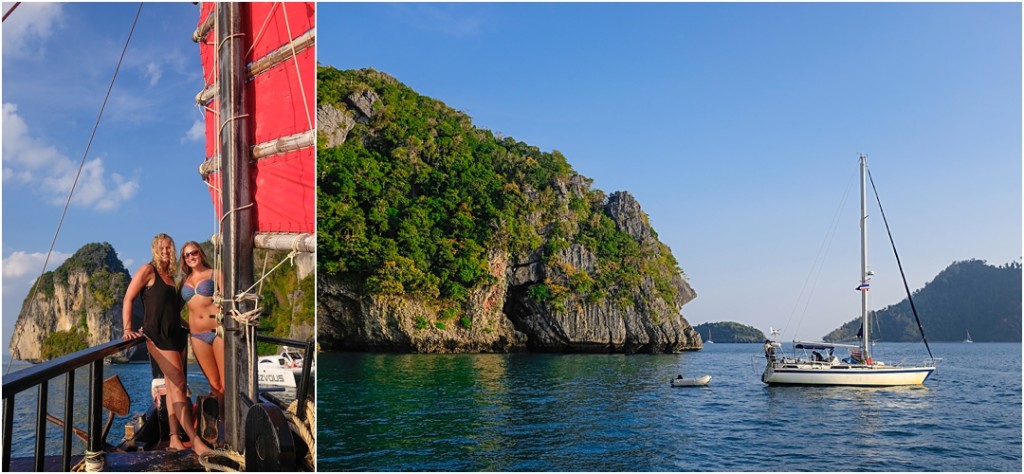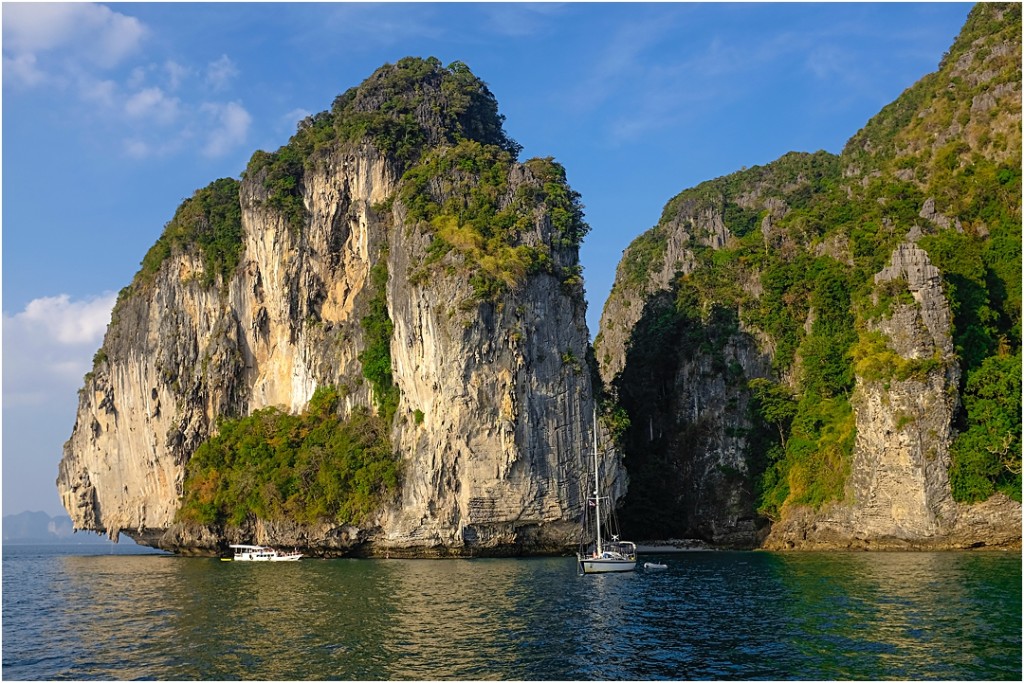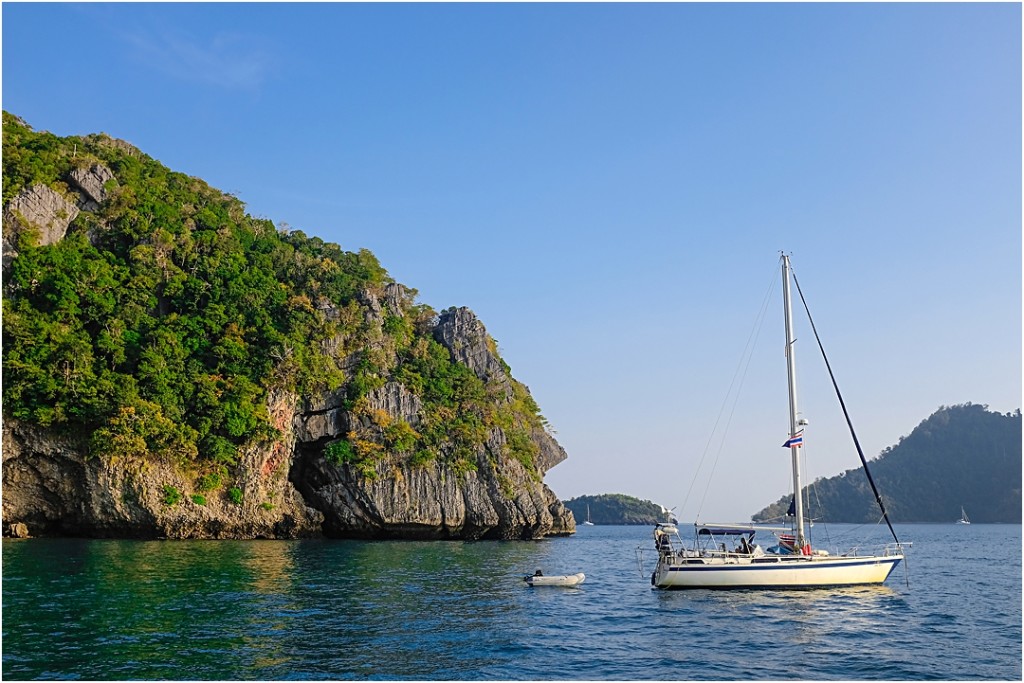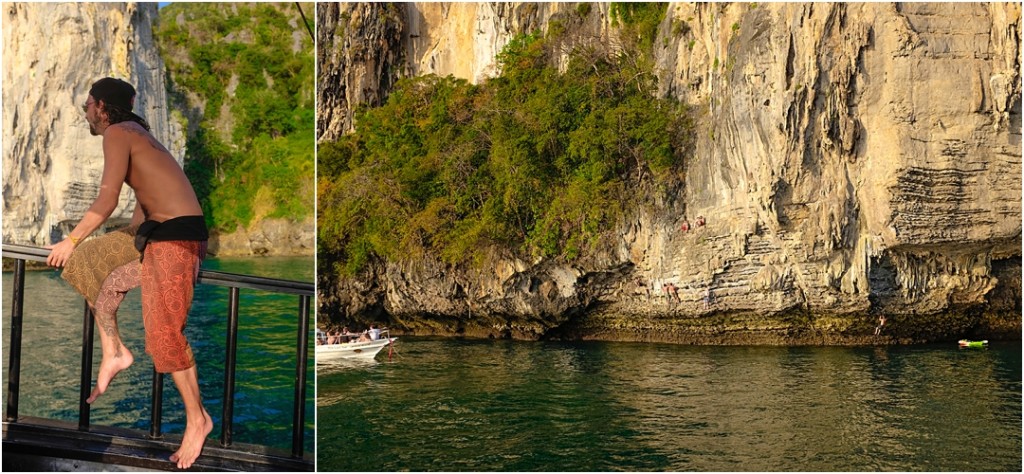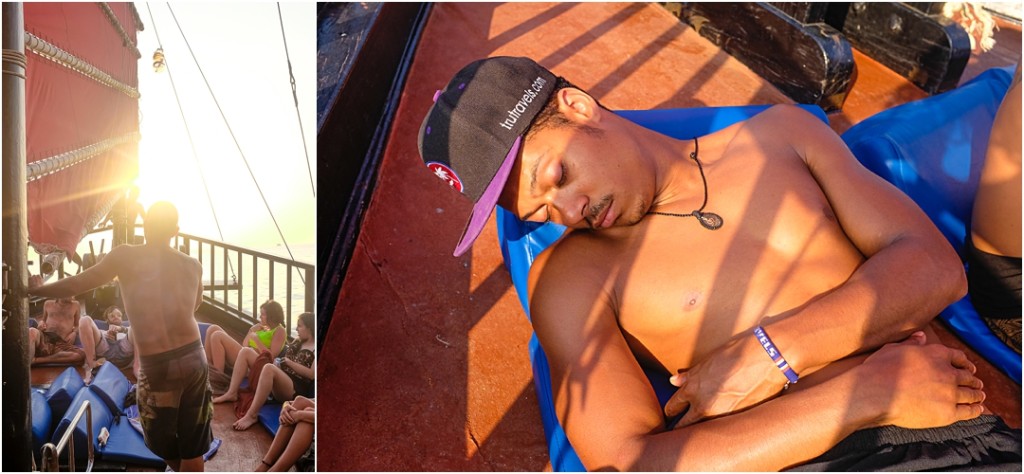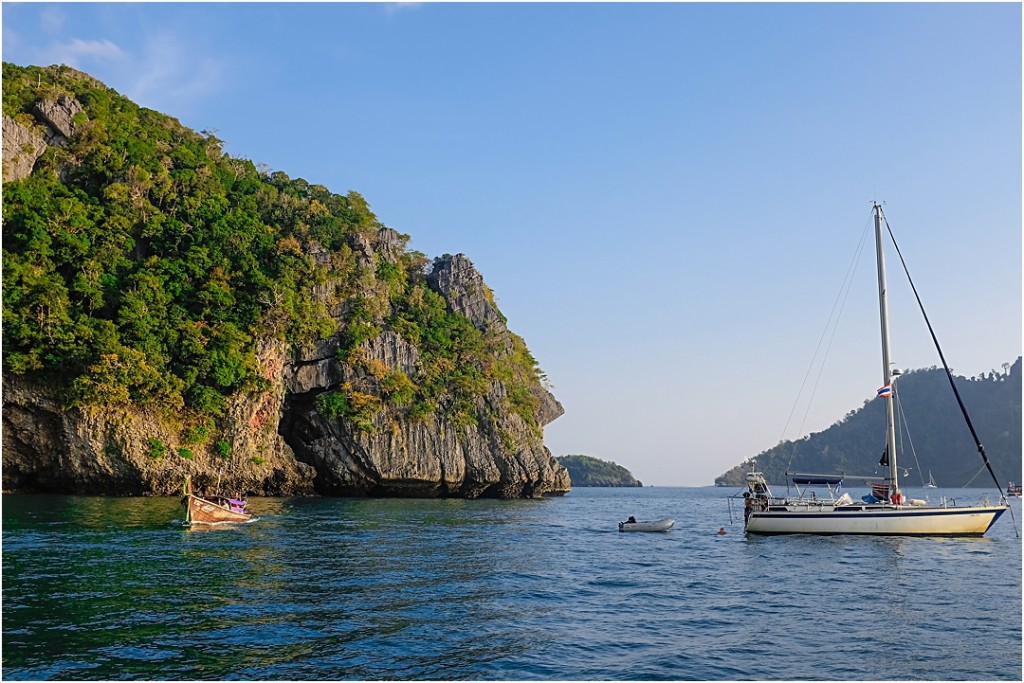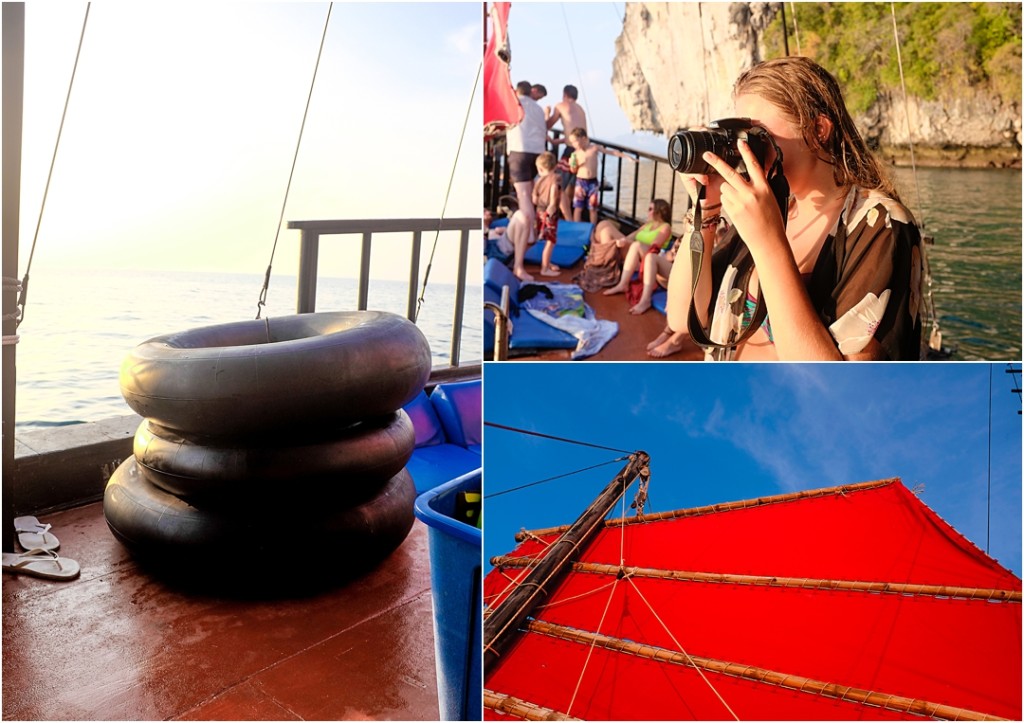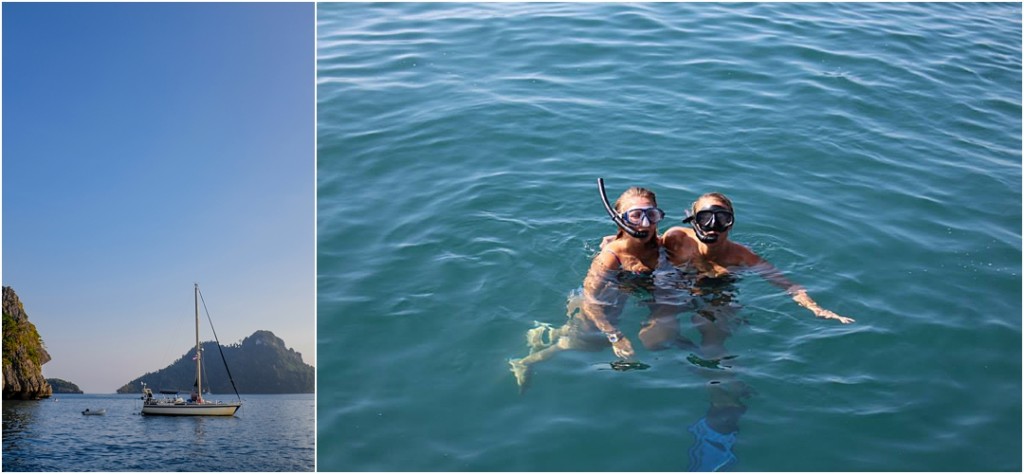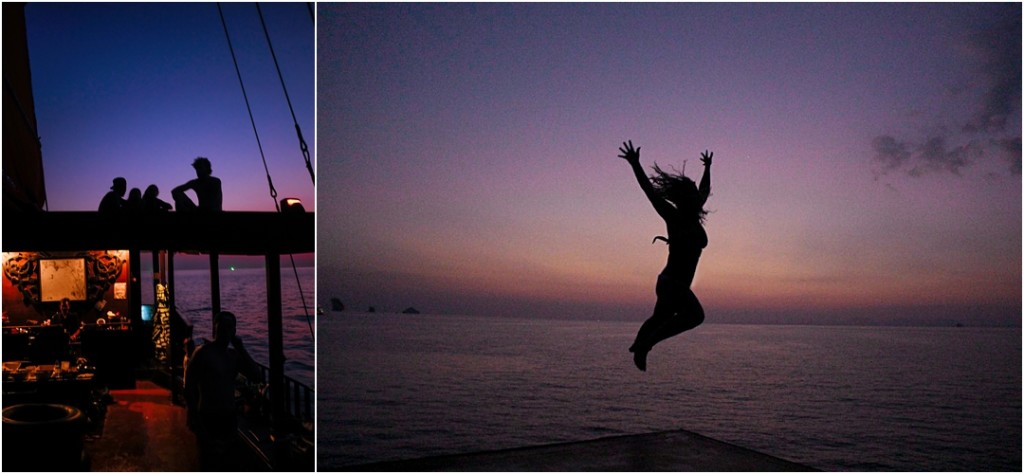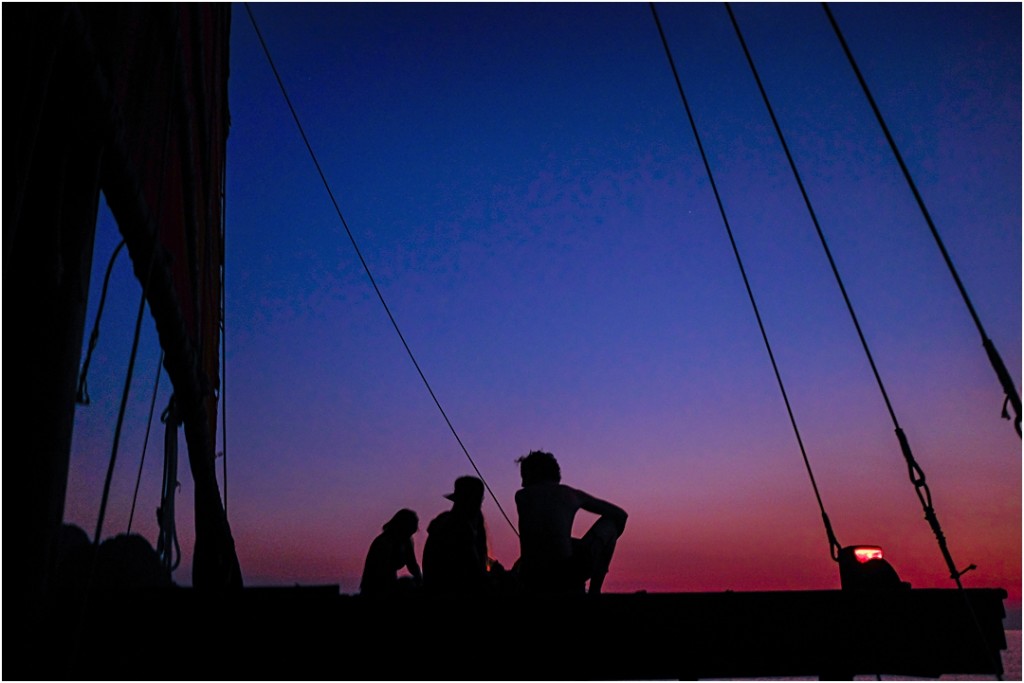 Koh Phi Phi (COH – Pee-Pee)

Oh man, I waaaaaaanted to love Koh Phi Phi —- buuuuut this is the point where I got horrrrribly sick. And I mean SICK. Fortunately, it didn't hit me till day #2 – so I was still able to hike to the lookout point, but this illness took me OUT. It unfortunately hit just as we were heading out on the boat for the day. A day that was taking us to Maya Beach – aka where the Beach was filmed. I HAD to go… but I quickly wished I just had skipped it. I was literally puking at every stop we took. Basically I fed a lot of fishes this day. A LOT. I might look happy at "The Beach"- but I was constantly running to the rocks to puke. Mad props to my travel mates (Rosie and Alex), for trying to help me along the way. Once we got back (late that night), I spent the next 12 hours in bed and onwards to Phuket we went.
Soooo our 18 day tour wrapped in Phuket, I sadly said goodbye to my travel mates one by one. I've made the mistake in past travels, by not staying a few extra days to mentally detox before boarding a long haul flight home… so this trip I decided I wanted to splurge on my last few days. I had the opportunity to do so in a place that wasn't terribly expensive… EVERYTHING in Thailand is crazy cheap – this hotel (which would easily cost me $1000/night in the US, cost me $150). One of my awesome travel mates, Lili (who was spending the next month working with rescued elephants— aka she is amazing), joined me for some laughs and excellent conversation. We laughed a lot, pampered ourselves, ate thai delicacies (which I thought were incense) and got a few shades darker. Excellent end to a wonderful 32 day trip. When the time came, I wasn't ready to go… but I was at peace was heading home. I laughed a lot, lost track of days and felt wellllll rested. Couldn't ask for more than that.
"…there's no way to reach it unless you slow down, get quiet and stop for a little while to notice."
Accommodation: Bandaras Villas Phuket